Gamescom is an annual trade show for video games held at the Kölnmesse in Cologne, North Rhine-Westphalia, Germany. The German video game industry association, Verband der Deutschen Games-Branche, has organized it since 2018, and before that, Bundesverband Interaktive Unterhaltungssoftware (BIU).
Gamescom replaces the Leipzig, Saxony, Germany, Games Convention. The convention took place from 24 – 28 August 2022. The event attracted 265,000 people, game developers from over 100 nations, and 1,100 exhibitors from 53 countries, making it the first live event in two years. Many video game developers showcased their upcoming titles and gaming-related hardware at Gamescom.
Indonesian Game Developers visited Gamescom
Indonesia sent 13 delegations to the annual Gamescom conference in Germany, according to Tourism and Creative Economy Minister Sandiaga Uno, to advance Indonesia's up-and-coming gaming sector. Additionally, the convention is a fantastic venue for bringing together investors and developers to conduct business.
Collaboration to finance a game's production, exchange service with more prominent developers, and licensing finished products are examples of transactions in such an event.
Big Market for Game Developers in Indonesia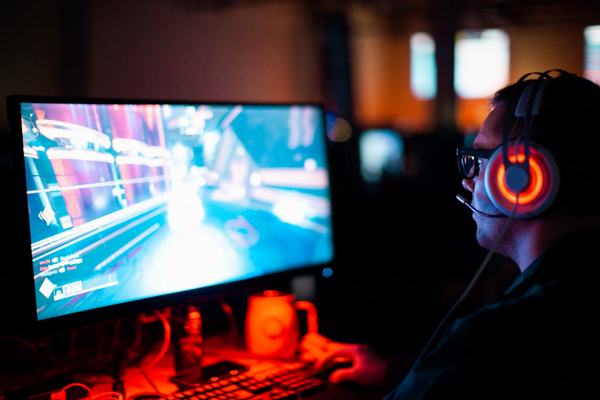 Indonesia is the biggest gaming market in Southeast Asia and ranks 16th worldwide, with sales reaching USD 1.92 billion at the end of 2021. Home to 43% of all players in the region, Indonesia is mainly responsible for the growth of the eSports industry in Southeast Asia.
The majority of gamers don't own computers or gaming consoles. They primarily use smartphones, especially Android devices. Indonesia comes in fourth place, after only China, Vietnam, and India, in the average number of hours spent on gaming. The analysis by Limelight Networks found that Indonesians spend 8.54 hours a week gaming, which is higher than the average of 8.45 hours per week.
Competition with Global Developers
Due to the growing number of smartphones and internet users in Indonesia, mobile games will undoubtedly continue to rule the gaming industry there. By 2025, 89.2% of Indonesians are expected to own smartphones.
In rural areas, smartphone usage has also increased, rising from 47.3% in 2015 to almost 55% in 2019. There were 202.6 million internet users in Indonesia as of January 2021 – 27 million more than in 2020 (+16%).
The Indonesian government attests that eSports will positively impact the country's economy and athletic performance. In addition to offering training, the government has started creating laws concerning licensing and other regulations to promote the growth of eSports.
Additionally, the government supports eSports competitions and events to keep raising the general public's awareness of eSports, which share ideals and principles with more traditional forms of sports. According to the Indonesian government, the video gaming business is one of the most potential fields for luring foreign investment.
The Challenge for Game Developers in Indonesia
Indonesia is now ranked second for yearly growth in the number of mobile game downloads. According to data from the first quarter of 2021 (App Store and Google Play), 790 million downloads were made – an increase of 26%. Nearly half of these users play daily, and 15% play four to six times per week, investing an average of 30 to 60 minutes per session. Across the country, 79% of people identify as gamers.
However, Indonesia suffers a shortage of game developers in a highly consumptive market. This contrasts the game markets in North America, Japan, China, and a few European regions, where local game consumption and contribution are roughly balanced.
Indonesia's Position in The Gaming Industry
The video game industry in Indonesia is comparable to the Middle East, where the occupation of game developers is still seen as unappealing and heavily stigmatized, resulting in the underdevelopment of the industry. Data indicates that the local game industry only controls less than 1% of the Indonesian market, with foreign games holding most of the remaining market share. With room to grow, expanding your company in Indonesia to capitalize on the gaming market seems like a good opportunity.
This is because local gaming studios find it challenging to compete with international developers who are saturating the market with free-to-play games. Due to their more involved creation and more significant production costs, these games are typically created by giant corporations.
Free-to-play games usually require more thorough market research to succeed. The game also has additional expenses like server upkeep and security to prevent hacking. The sustainability of local development studios is also not guaranteed. The high costs of development and low industry standards result in short life spans of approximately five years.
Studios must produce games for other, more difficult platforms in addition to mobile ones if they are to maintain their current level of success in Indonesia. This needs both the necessary financial resources and expertise in digital technology. Given that outlook, it makes sense why developers frequently view the industry through the prism of failure.
Game developers seeking to exploit this niche sector in Indonesia can seek help from InCorp Indonesia (formerly Cekindo) to secure business licenses and support regarding company registration.