For a very long time, women are underrepresented and men have dominated the business world across the globe, including in Indonesia. In this conservative country, women often used to be treated unfairly in many industries and there were times we hardly saw women in business or in any leadership roles.
However, time has changed. Nowadays, female entrepreneurs are hot topics and regarded as the fastest-growing segment of business owners in many countries, including Indonesia. These successful female entrepreneurs can be seen in many business sectors: from technology and fashion to politics and science.
While it is getting much better and is on the right track, issues in gender discrimination and the lack of female representation are still commonplace when it comes to businesses. This may be caused by the lack of female role models for younger generations to identify with. Due to that reason, the support for female entrepreneurs is extremely critical these days.
Cekindo has put together a list of six inspiring successful Indonesian female entrepreneurs to prove that females are as capable as males, and they can definitely change the business world big time.
Women in Business in Indonesia and Their Stories
Aulia Halimatussadiah, Nulisbuku
Almost everyone must have been familiar with Aulia Halimatussadiah as she constantly appears in many outstanding female entrepreneur lists.
This remarkable lady has founded several tech companies, such as the first online self-publishing platform in Indonesia, Nulisbuku, as well as an online bookstore called kutukutubuku.
She is one of the many women who are committed in promoting female entrepreneurship in Indonesia. She even partners with Ria Ariyanie and Anantya van Bronckhorst to start a community for female founders in tech startup.
Metha Trisnawati, Sayurbox
Metha Trisnawati is a CEO and co-founder of Sayurbox. She graduated with a business and management degree from the University of Manchester, England. In 2017, Sayurbox was awarded "Seedstars World; Jakarta 2017".
Sayurbox is involved in the agriculture sector by linking vegetable farmers and consumers and forgoing the need of middlemen. This has improved the farmers' income and reducing the consumers' costs significantly.
Currently, Sayurbox has approximately 22 partnering farmers and 9,000 existing customers. It is worth mentioning that 80% of her employees are female as well.
Susi Pudjiastuti, Susi Air
In 2014, Susi Pudjiastuti was appointed the Minister of Maritime Affairs. However, that was not the time when she became well-known to the business world. Way before she was appointed, she had already accomplished some business ventures. For example, she has a business in seafood products export and distribution to America and Asia, as well as a charter airline known as Susi Air.
Her humble personality and outstanding accomplishments have also made her the "Indonesia's favorite politician on social media".
Catherine Hindra Sutjahyo, Zalora
Catherine Sutjahyo co-founded Zalora Indonesia after she left her high-paying job at McKinsey. Zalora Indonesia is a huge ecommerce company in Indonesia, which is also part of the Rocket Internet Family.
Sutjahyo serves as the director of Zalora Indonesia and she is also responsible for managing multi-million dollar funding from business giants such as Rocket Internet and JP Morgan.
Anniesa Hasibuan, fashion designer
Anniesa Hasibuan is an Indonesian fashion designer who has brought the country's rich culture to the international stage. She is the first-ever fashion designer who has introduced the collection of Muslim wear collection at the world-renowned New York Fashion Week.
To make a political statement against Donald Trump's anti-muslim and anti-immigrant policies in the U.S., Hasibuan even used models who were all immigrants to present her designed pieces.
Leonika Sari, Reblood
Leonika Sari is the CEO of Reblood. The intention of Leonika to start Reblood is to help people locate the nearest blood donation events. She wants to make sure there is no lack of blood when someone is in need of the blood donation.
She encourages people to lead a healthy life and advocates for blood donation as part of people's way of life to save more lives. In 2016, her successful female entrepreneurship got her in the list of Forbes 30 under 30 Asia.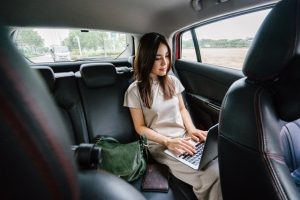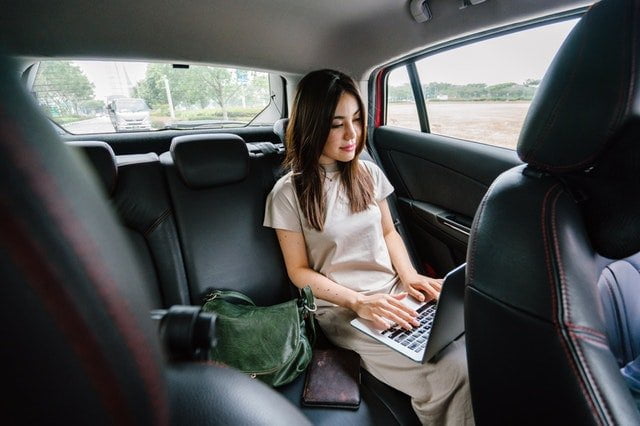 Ready to Become A Successful Female Entrepreneur Like Them?
Although it takes blood, sweat and tears to become a successful female entrepreneur, it is indeed very possible.
Get in touch with us today to know how we can assist you in your business in Indonesia through our business incorporation and business outsourcing services.
Cekindo has been awarded one of the 29 fast moving small and medium-sized enterprises in Indonesia by SME 100 Awards 2019. We strive to provide our clients with the best services. Fill in the form below or visit our offices in Jakarta, Bali and Semarang.