Market Overview of Food and Beverages Industry in Indonesia
Growing household consumption has been kicking up the food and beverage sales.
The economy of Indonesia is largely driven by rising household consumption. While this has impact on many industries, the food and beverage really thrives.
The rising personal income and increased spending on food and drink of the growing middle class are the biggest reasons for the industry success.
In addition, Indonesian people are more and more open to new foods and flavors which represents an opportunity for the foreign companies to import to Indonesia.
The market has been outperforming overall economic growth in recent years. In 2014, turnover in Indonesia's food and beverage industry was IDR 1.020 trillion (USD $82 billion), up from IDR 940 billion in 2013. Estimated compound annual growth rate (CAGR) from 2014 to 2018 is +7.6%. Drink sales are expected to be even stronger, with alcoholic beverages to grow at 13.9% in 2014 and at 9.0% CAGR from 2014 to 2018, while soft drink sales are estimated to increase by 11.7% in 2014 and CAGR 2014 to 2018 of 9.3%. Mass grocery retail sales in 2014 are seen at +14.2%, with CAGR 2014 to 2018 of +10.7% (read also about: Product Registration in Indonesia)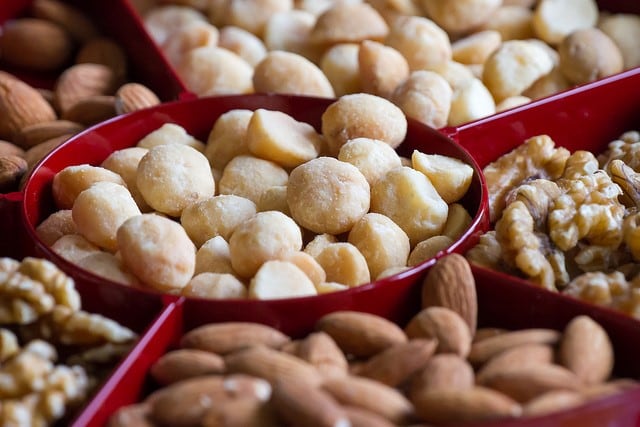 The country's sluggish export sector, winding down of fuel subsidies, the industry's dependence on imports of raw materials, amid low commodity prices, and a weak rupiah resulted in slower growth at the beginning at 2015, while the industry growth is estimated to 6 percentbased on the estimation of Indonesian Food and Beverage Association (GAPMMI).
At the start of 2015, the sector of processed food and beverageraised prices by about 5 -10 %due to higher transportation costs as the government raised prices of subsidized fuels at the end of 2014. As a relatively large chunk of raw materials (such as sugar, wheat, milk, fruit juices and soybeans) are imported operational costs have increased sharply due to the weakening rupiah (against the US dollar).
You might also want to read Do You Need to Register That New Brew You're Selling in Indonesia?
The Steps of Food and Beverages Registration in Indonesia
All food and drug products include of drug, traditional medicine, cosmetics, food supplement and processed food must fulfill all safety requirements to enter the Indonesian market. This imported food and drug registration is regulated under Indonesian National Agency of Drug and Food Control (BPOM), one of the provisions is the Regulation of the Head of the Agency of Drug and Food Control Republic of Indonesia Number 27 Year 2013 concerning Importation Control of Drug and Food into the Territory of Indonesia.
The registration must be done by the local company, local agent or distributor before the products distribution is really running (more info on how to register your own local company). For imported food, it is a must to apply for a ML registration number from the BPOM. The regular registration process takes between 2 to 3 months depending upon the product. Each registration number will be renewed in every 5 years.
Check also: An In-Depth Look into Indonesia's Product Registration and Regulation
Required Documents for Food and Beverages Registration in Indonesia
In general, there are 8 documents which required by BPOM for the food and beverages registration, they are:
Certificate of Free Sales in the country of origin
Ingredients of finished products and its raw materials(includes expired info)
HACCP Validation
Certificate of Analysis of Finished Products
Certificate of Analysis of Raw Materials & its ingredients
Packaging information
Product code explanation
Authorization Letter
Halal Certificate is a Necessity in Indonesia
88% of the Indonesian population is Moslem. Therefore, if you really want to enter the market it can be an advantage for you to obtain a Halal certification. Unfortunately, Halal certifications from foreign countries are not accepted in Indonesia, so every product has to obtain a new Indonesian license. The application is done online.
Once your product is registered, you can start importing to Indonesia. Not sure how to import the most efficiently, feel free to contact us to learn more about different ways how to import goods to Indonesia!
Read more Halal Certification in Indonesia: The Process and Why Do You Need it?
---
You can contact Cekindo for free of charge information, and we will help you to prepare the documents. We will also assist you through all the process of product registration.