Product registration in Indonesia is currently limited to registered legal entities according to the applicable Indonesian law, usually by Perseroan Terbatas (PT). However, if your company does not have any legal entity in Indonesia, it is still possible to have your products registered in this country. In this article, we will show you how to obtain product licenses in Indonesia for products from other countries.
Summary of Product Registration
It is mandatory for any products sold or marketed legally in Indonesian market to be licensed or be registered at the appropriate institution. The authorized parties to issue product license in Indonesia are The Ministry of Health and the National Agency of Drugs and Food Control (BPOM). Product registration is crucial, mostly for:
Drugs
Cosmetics
Traditional Medicine
Especially for consumers' goods, this product registration will help the customer to identify the origin of the products (local or imported). In addition, there are also some other requirements that the company should comply, including:
Packaging and labeling rules (including logo, name of the products, ingredients—that should be translated into Indonesian, etc)
Halal logo to certify that your products are made of 100% halal substances or materials that can be consumed by Moslems (the largest community in Indonesia). However, the regulation regarding Halal certificate depends on your products, not all products need to be halal registered. But as Moslems dominate the population in Indonesia, it will be better for you to obtain the halal certificate to reach bigger target market in Indonesia.
Safety and test certificate for some product categories, such as organic, microbial, chemical substances, heavy metal contents, and etc.
Toxicity test certificate.
Product License Holder in Indonesia
The product registration license can be held by one of the following parties:
Foreign Company that Has a Legal Entity in Indonesia
Under this category, we can advise and assist your company to register under Indonesian Law as the milestone for your own product registration. This is the best practice for foreign companies in order to penetrate Indonesian market. There are many benefits if your company elects for a legal entity status in Indonesia, such as:
The autonomy to run the business independently.
The capacity to manage your product sales directly.
The capability to select local distributors.
You can register your own products with your own brand(not the distributor's brand/trademark).
In this case, the company is the holder of the product license.
Foreign Company that Appoint an Indonesian Distributor to Do the Registration
Company registration in Indonesia can be so costly and overwhelming. Therefore, some companies prefer this second option, which is to select a local distribution company as a partner to market its products in Indonesia. This method is considered more effective and efficient.
The local distributor will help the foreign company to complete all of the product registration processes before the products can be marketed in Indonesia. The distributor company will assume full responsibility in the product marketing. Please note that you can only choose one distribution company in Indonesia.
Considering the vital roles of the distribution company to enhance productss'to survivability and marketing continuity in Indonesia, it is highly advisable to carefully select your local partner. Moreover, it is because your products are registered under the distribution company's name.
Therefore, you need to choose a local distribution company with the same values as your company. You should also know that if your distribution company does not perform well, the government of Indonesia may close your market for some years.
Under this second option, the distribution company is the product license holder.
Foreign Company that Appoint a Reputable Third Party to Do the Registration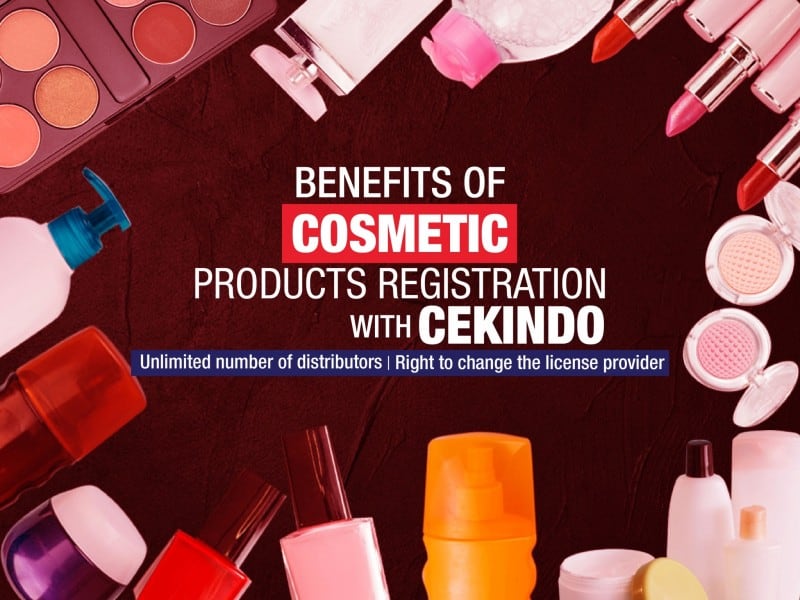 This option is especially suitable for foreign companies that do not understand Indonesian business climates very well and have no sufficient information on trusted local distributor companies in Indonesia. In this case, you can engage with a third company, a consultant company equipped with complete license for product registration in Indonesia.
Over the years, Cekindo has assisted and advised countless foreign companies to register their products in Indonesia because Cekindo has obtained numerous licenses required for importing, registering, and distributing foreign products in Indonesia. To name some of the product classifications are medical equipment, cosmetics, drug, beauty and health products, food and beverage, etc.
Some benefits of using this option to register your products are:
You can trust the third party since it is a consulting firm, which means that its core business is solely to help foreign companies to establish their business and market their products in Indonesia.
You can create an agreement to assure you that the third party will not have any interest to your business. The sole purpose of the third company is only to help you to register the products.
You can fully control your business in Indonesia, without the interference of the third party.
You can fully manage your partnership with several local distributors at a time.
In this last option, the third party is the product license holder. However, you will have more freedom to run your business compare to the second option.
Get Product License
Cekindo is ready to aid you to obtain the necessary product registration licenses for any kinds and types of products and license holders. We regularly assist reputable foreign companies to register their products so that they can penetrate to Indonesian market more easily, effectively, and efficiently.
Please leave your comments below or contact us to sales@cekindo.com to get more detailed information. We will get back to you shortly.