Among many countries in Southeast Asia, Indonesia is one of the most exciting countries to establish a business because of its inexpensive and abundant workforce and natural resources. When talking about starting a business in Indonesia, you may be wondering about what sector you should dive into.
One of the prominent and lucrative industries that most foreigners seek investments is the textile industry, especially in its textile distribution and sales that come with lower production costs as compared to many western countries.
The textile industry in Indonesia plays an important role in boosting the economy of Indonesia. Being the largest export earner compared to other sectors, textile and textile products brought in approximately US$ 7.74 billion only in the first semester of 2018, contributing to almost 10% of the total export earnings.
As the textile markets have become more and more attractive for foreign investors, the Indonesian government has come up with policy and set targets to bring in more investments and increase textile industry's global share.
You will see how you can start your own textile business in Indonesia in this guide from Cekindo.
Starting a Textile Business in Indonesia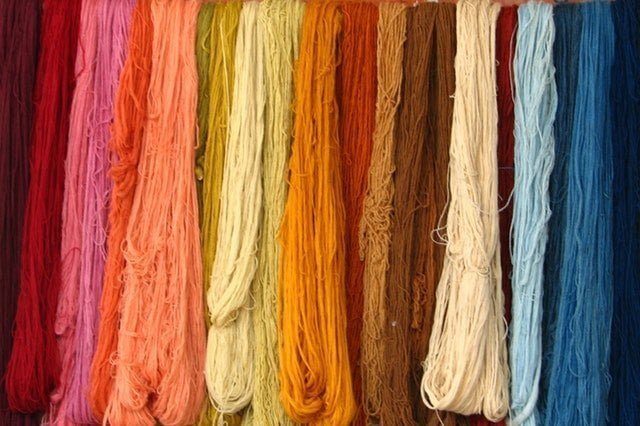 Textile Company Type in Indonesia
All Indonesian citizens and foreigners can set up a textile company and sell textiles in Indonesia. The only difference is that a foreigner requires another type of legal entity, which is a foreign-owned limited liability company (PT PMA).
PT PMA is also the most common and preferred form of legal entity by foreign investors and they can have 100% foreign ownership in a textile PT PMA to sell their textiles or textile products.
Regulations of Textile Sales in Indonesia
No specific laws are currently available to regulate the sales of textiles in Indonesia. However, it is compulsory for investors to comply with the standards set out by customs authorities and industry authorities including the Ministry of Industry and Trade, as well as the Indonesian Association of Synthetic Fiber Producers.
Types of Textile and Textile Products that can be Sold in Indonesia
The following types of textile and textile products can be sold in either traditional stores or online stores:
Textiles made of natural fibers: wool, flax, cotton, hemp, etc.
Textiles made of artificial fibers: nylon, yarns, threads, and other synthetic materials
Textiles from knitting, weaving, braiding, felting, crocheting, and knotting
Fabrics for clothing production
Materials for textile manufacturing
Licenses for Textiles and Textile Products Sales in Indonesia
There are no strict licensing requirements but all companies selling textiles in Indonesia must apply for an import license or limited import license if they are selling imported products. This license can be used for both product imports and sales.
You need the following documents to import textiles or textile products:
Import permit
Commercial invoice
Customs import clearance
Insurance certificate
Packaging list
Bill of lading or AWB
Tax Incentives for Textile Industry in Indonesia
Indonesian Regulation 45/2019 states that companies investing in the research and development of textile sector are eligible for tax deductions. The tax deductions are not only beneficial to textile sellers but also the manufacturing industry as a whole.
Cekindo can Assist You in Starting Your Textile Business in Indonesia
Cekindo comprises a team of professionals focused towards meeting your requirements of establishing a textile business in Indonesia.
In Indonesia, textile industry has gone through modernisation and expansion due to the increasing demand of both domestic and international markets.
Therefore, Cekindo is here to help investors to understand the sector better and be ahead of the competition.
Our services range company formation, administration and industrial support, as well as business strategy and consultation services for new market entry, supply chain management, partner search, regulation compliance and future strategies setup.
Work with us now so you can benefit from more efficient outcomes. Fill in the form below.