The popularity of coworking space in Jakarta is exploding and more and more events are now being held at a coworking space.
Events at coworking spaces provide a sense of community as they bring people together and give them the opportunity to network, share ideas and collaborate.
Hosting events at coworking space are one of the most rewarding investments businesses can make.
Great events can even act as money makers for your business because they are a platform for more people to know about the products and services you are offering.
Then, these people can attract even more people through the word of mouth after attending the event if it was a huge success.
So what are the events you can host at a coworking space? We know that coming up with something from scratch can be daunting.
Don't fret because Cekindo suggests these five suitable events to host at a coworking space in Jakarta.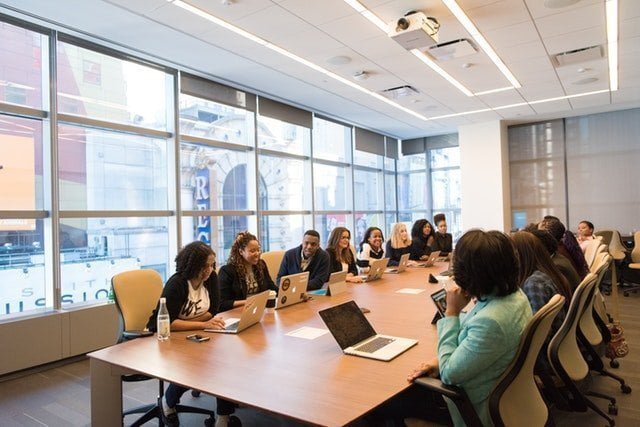 1. Creative Mornings
Creative Mornings (creativemornings.com) was founded in 2008. It is a breakfast lecture series hosted monthly for the creative communities globally – as many as 178 cities!
Creative Mornings does not allow companies to be the local host but their employees are allowed to be the organisers of this lecture series.
The headquarters of Creative Mornings will choose a theme every month. Then, based on the theme given, local organisers will curate speakers and the event often starts with talk and Q&A session before moving on to breakfast.
You can adopt the idea and adjust it according to your business needs.
2. Training and Courses
You can offer training or courses to the public at the coworking space, both free and paid. You may want to start with a free one, followed by the paid ones after.
Remember to offer training or courses that are relevant to the community and existing members.
For example, if the coworking space is often full with entrepreneurs of tech companies, you can offer training about programming or digital marketing.
Through this event, your potential client or business partner might see you as a great fit for their company growth.
3. PechaKucha Night
Before we mention PechaKucha Night (pechakucha.org) now, you may have already heard of it before. Indeed, this event was highly popular. PechaKucha Night was created in Tokyo in 2003 and has now been recognized by creatives all around the world.
PechaKucha Night is a gathering with presentation held by local organisers in more than 900 cities in the world.
Local organisers must have the annual Handshake Agreement with the headquarter of PechaKucha in order to organise the event series.
With this platform, you are able to connect people to share new ideas in a fun and relaxing way with minimum time.
This event suits bigger-scale businesses that have already had branches across places.
4. Give-back to Communities
Giving back is always a great thing to do when it comes to the coworking community. Events in the form of giving back to communities will provide people and members with a sense of appreciation and pride.
This type of event will definitely open up a lot of business opportunities for you as it connects you to people from all walks of life who are also aware of their social responsibilities.
Events you can consider to give back to the community are blood drive for members or people from the neighbourhood; and gift drive that sponsors holiday gifts to orphanage or the needy by partnering with other organizations.
5. Startup Weekend
Startup Weekend (startupweekend.org) is said to be the largest community in the world with more than 1,800 events held in the past in 500 cities.
Professionals and entrepreneurs such as designers, marketers, managers and developers all gather in one place to pitch their innovative ideas, build teams, create products and jumpstart their new company.
This 54-hour event is designed for startups to get them move and execute rapidly in a motivating and fast-paced environment full of creative energy.
Plan Your Event and Host It at Cekindo Coworking Space
Cekindo knows how to cater to your needs when it comes to organising events at our coworking space.
A coworking space in Jakarta provided by Cekindo has all the facilities, amenities and expert support to ensure your successful event.
We are here to work with you to create an event that will help your business known to a much wider audience and potential customers.
One of our renowned clients Shopee recently hosted an event called Bimbel Shopee (a seminar about online selling) at Cekindo Coworking Space in Semarang.
Get in touch with us by filling in the form below or visiting us on-site. Let's host a successful event together.