PROMOTION:
Get 20% OFF for our Virtual Office in Jakarta (Slipi & Kuningan), Bali (Kuta) and Semarang (Peterongan).
Book today, use it until 31 December 2021.
The market in Jakarta is now buzzing with great startups and new players with millennials for the past couple of years. Here is the staggering fact: currently, millennials contribute to more than 50% of the global workforce. This percentage is expected to increase to about 75% by 2025. Given this prominent statistic, it is understandable that business owners try their very best to get to know millennials better and want to know what motivates them immensely. Knowing the motivations of millennials will help companies to acquire and retain the best talent. So what motivates millennials then? One thing for sure is that attractive salary and benefit perks are no longer the most important motivators, but the workplace. Running your business from a virtual office in Jakarta will be the best idea.
Keep on reading this article to find out what makes the millennial generation happy and how companies can make some adjustments by incorporating a virtual office into their business practices in Jakarta.
Remote Work Opportunities with Virtual Office Jakarta
Though millennials prefer not to stay at their desks all day long, many of them are actually hard workers. They just prefer to work on their own terms without having to be confined in an office environment.
According to various studies, remote work opportunities can actually enhance the millennials' productivity significantly if companies plan and manage appropriately.
By adapting a virtual office concept, remote work opportunities can be provided to millennials and productivity goals can be achieved.

The most important thing about remote working is it can significantly boost company productivity. Check
The Important Role of Remote Workers in Boosting Company Productivity
to learn more.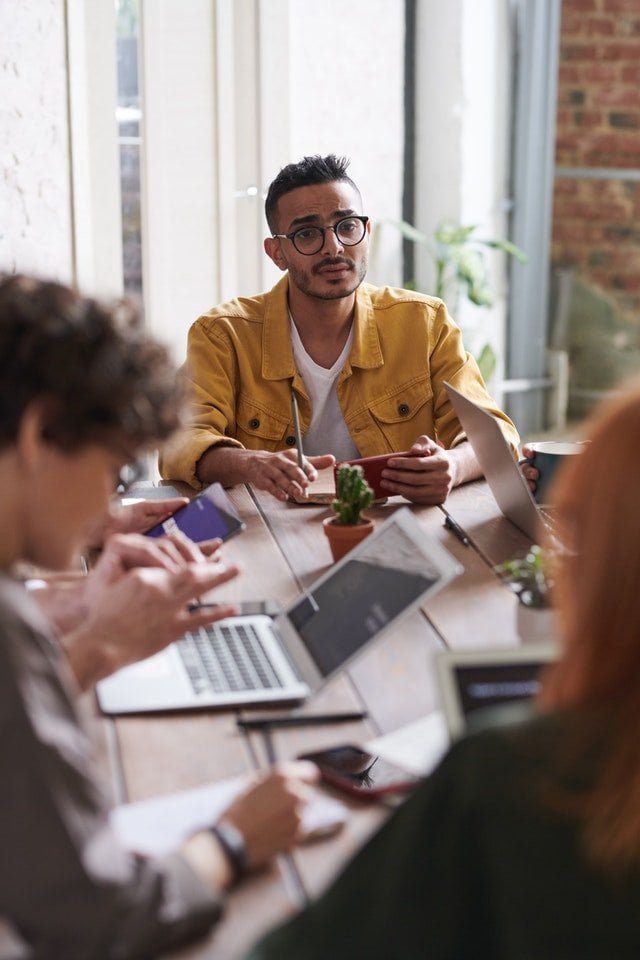 Work-life Balance, Flexibility and Freedom
The greatest motivators for millennial employees are definitely work-life balance, flexibility and freedom. This priority shift means that they see their personal wellbeing, social involvement and work experience are equally important. It is vital for them to have additional time to focus on their personal interests, make an impact on their communities, and spend time with family and friends.
According to a survey by Deloitte, 57% of the studied millennials are now aspired to travel and see the world and 46% of them would like to make a positive impact to their society. With greater work-life balance comes higher job satisfaction.
Through the use of a virtual office, millennial employees are no longer required to come to work in the office every day. They can have more freedom and flexibility, and thus achieving the desired work-life balance.
Technology and Tools
Millennials are also known as the digital generation because most of them were born and grew up in the tech and Internet boom era. Therefore, they see high-performing tools and technology with great quality as critical factors to boost their productivity and efficiency. Furthermore, the digital advancements allow them to work outside of the brick-and-mortar office environment.
However, working remotely can mean bad Internet connection and inaccessibility to other technology. Employers need to embrace and invest in the most advanced tools that are right for this group of talented millennials.
A good virtual office provider provides the most advanced technology and facilities. For example, if you need to have a meeting or a conference, you can book a meeting or conference room that is equipped with tools and high-speed internet connection to support your conference.
Flexible Workspace
Workplace flexibility is a must to achieve the above elements when it comes to motivating millennial employees. In this case, a virtual office fits the requirement perfectly by providing employees remote work opportunities with flexible workplace solution.
A virtual office is not only beneficial to millennial employees, but it is also of great advantages to employers. For instance, as a business owner, you have the freedom to scale up or downsize your team whenever you need and decrease the space required by a physical office.
Let us not forget that a virtual office provides all the regular and even additional services that you will get in a traditional office. Except the permanent actual office, your business will have access to a professional receptionist, mail and call forwarding, high-speed internet, workstations, conference rooms, meeting rooms, printing facilities, lounge room, etc.

A professional meeting room is one of the features of a virtual office. Check
When A Meeting Venue Matters for Your Business in Jakarta
to learn how the meeting room feature can support your business.
Virtual Office in Jakarta from Cekindo
Cekindo offers flexible virtual office in Jakarta that fulfills what millennial employees want in this emerging global trend. Our virtual office solution is a popular choice for diverse businesses across the globe.
If you need assistance on Cekindo virtual office services in Jakarta, get in touch with us now and our professional team is ready to help you out. We also have virtual offices in Bali and Semarang.
Start by filling in the form below.