The reason you are reading this article is that you are thinking of using a virtual office in Bali for your business. Great! You are in the right place. So to help you narrow your options and eventually choose a virtual office that can support all your business needs, here are the five must-ask questions when choosing a virtual office in Bali. Before paying your membership, read on to make sure you will make the right decision.
Virtual Office Bali: Must-Ask Questions
WHAT IS THE POLICY FOR MEETING ROOM OR CONFERENCE ROOM?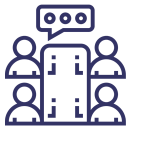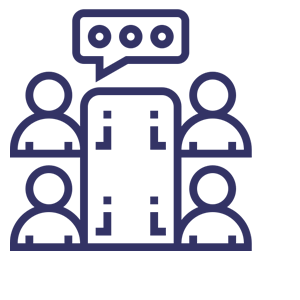 Virtual offices often come with an access to private office, meeting room, or conference room. You should really be aware of this because different virtual office in Bali has different policy if you want to use these rooms.
The major difference is if the use of these rooms comes in your monthly subscription plan or you will have to pay additionally based on how many hours you use them. Therefore, knowing the policy and think about if you are going to use these rooms very frequently or just a few times per year.
What is more, these rooms are usually on-demand and you are required to reserve them in advance. The reservation notice can be just a few hours, a day or a week. So check the policy.
WHAT IS THE PROCESS OF THE MAIL HANDLING SERVICE?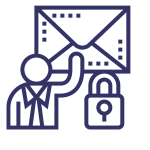 Mail handling service, or mail forwarding service, is a crucial component that every virtual office has. Therefore, choosing a good virtual office means that you need to make sure their mail handling service is meets your expectations as well.
Here are some of the questions you should ask with regard to the virtual office's mail handling service:
How does the process look like?
Who will be signing my mail and packages?
Will you inform me on receipt of mail or packages in a timely manner?
When and how often can I come to pick up my mail and packages?
How soon will the virtual office send out or forward my mail?
ARE THERE ANY CLIENTS' TESTIMONIALS OR REFERENCES?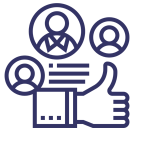 It is essential to find out what other users say about the virtual office before you are ready to work with them. After all, you want to build a long-lasting relationship with the service provider you are partnering with.
Ask other business owners in Bali and find out how they say about the virtual office service. Go online and do a thorough search. A good virtual office will definitely have a website with clients' testimonials, as well as positive reviews on other online platforms.
You can also ask the virtual office provider of the current or previous customers. If they are a good company with nothing to hide, they will surely have the contacts available to share with you.
ARE THE EMPLOYEES IN THE VIRTUAL OFFICE EXPERIENCED ENOUGH?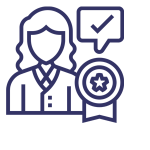 Do not be fooled by the modern, grand and professional appearance of the virtual office. It is easy to think that a virtual office is exceptional when it offers the best facilities in town. One thing to keep in mind though, facilities do not necessarily convert into good service.
Great service comes from how much experience does their employees have. Ask about their qualifications, the turnover rate and if training is provided to their staff.
WILL EXTRA COSTS INCUR?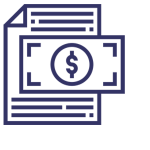 Last but not least, be sure to check the fine print in your agreement to make sure if additional charges would apply. Here are some extra fees you may clarify so that they will not come as unexpected costs when they show up on your bill:
Setup fee
Administration or reception fee
Booking fee for conference room, meeting room or private office
Cancellation fee or termination fee

By using a virtual office you could
reduce the operation cost
and
boost your business reputation
.Want to learn more? Check
10 Reasons A Virtual Office in Bali is Your Ideal Business Solution
.
Bali Virtual Office Solutions from Cekindo
Now that you've read through the questions you must ask before choosing a virtual office in Bali, you may be interested in taking a look at our flexible virtual office packages.
Cekindo offers mail and phone handling services, on-demand meeting room and conference room, unique mailing address, and many more. In addition to Bali, we also have virtual offices in other big cities in Indonesia like Jakarta and Semarang city center.
Get your virtual office set up immediately today. Fill in the form below or purchase online.