In this high technology era, every single brand in the market always competes to show its competence as well as to gain customers' trust.
Without trust, your customers might not be as loyal as you think, and loyalty can be gained from the well-prepared and excellent communications that you and your company have provided.
No wonder, big companies always have their own call centers to support all the processes regarding their products as well as to satisfy their customers' needs.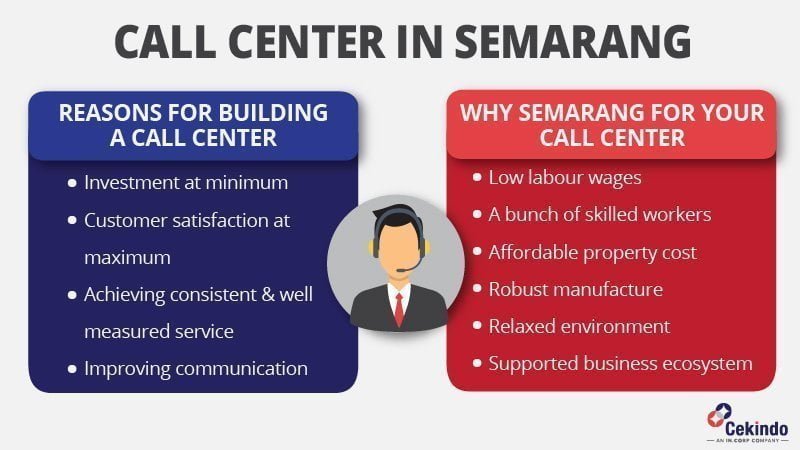 Why Call Center is Essentials
Minimum Capital Investment
A call center has a relatively low monthly fee, which will be good for your company financially.
Therefore, setting up a call center will be a perfect telemarketing tool that can connect your customers to your product better without having to spend too much budget.
Aside from that, building a call center is relatively easy and quick.
Satisfied customers
Often, your customers need more information regarding your product, and it actually applies in many sectors from healthcare, financial technology, industrial, hospitality, and many more.
The call center helps to support all your customer's needs within minutes with minimum waiting time. Therefore, customer satisfaction will be automatically increased.
Well-Measured Service
The call center can record all the services given to your customers, from simply asking further information about the product or service up to complaints about your product.
This could be such a good opportunity for you to improve your call center service as well as to improve your product easily using the feedback and complaints directly given by your customers.
Consistent Service
Using a call center means your service will be consistent since you can control all the communication processes.
You can also provide playback, monitor the quality of the call services, and give out questionnaires to the consumers to help you provide consistent service.
Improved Communication Process
Consistent service that you have been giving to your customers will give your company a valuable reputation.
As such, it will also prove that your company has improved the communications process. This will also improve the company's productivity as well as compliance.
Why Build a Call Center in Semarang?
Compared to other big cities such as Jakarta, Surabaya, and Bali, Semarang may be less popular.
However, a lot of multinational companies have chosen this city as a strategically perfect place to build a call center. The reason might lie beneath the relatively low wages compared to other big cities.
Aside from that, Semarang also offers a quite affordable cost of properties and manufactures compared to Jakarta. Semarang also offers a quite laid back environment, something that Jakarta and Surabaya do not offer.
The government of Semarang is also very supportive of new companies and startups by providing an ecosystem as well as well-prepared labor from local vocational schools with an adjusted curriculum toward the industries.
Furthermore, Semarang also has received quite a huge investment via Semarang Business Forum in 2019 with a total of more than $100 million by 11 companies in multiple sectors, proving it to be one of the most prospective Indonesia's next-big cities. Besides, 31% of Indonesian startups are actually based in Semarang, making it one of the best options to build call centers.
Build a Strong Team for Your Call Center with Cekindo
Cekindo provides you with an array of services related to recruitment and human resource establishment in Semarang by utilising our knowledge and expertise as well as reliable contacts and databases.
Our team can also assist you in PEO (Professional Employer Organisation) services including advertising, screening and conducting pre-interviews, helping you to get valuable human resources for your company.
Professionals and experts of human resources with deep knowledge of human resource labour regarding the law and regulations are ready to help you. Cekindo will surely support your needs and requirements.
Contact us to discuss your needs for building a call center and recruitment in Semarang by filling in the form below.