Virtual offices provide a number of benefits and business support for businesses of all sizes, especially startups and small businesses in Bali. Whether you are as aspiring entrepreneur starting a new business in Bali or a tenacious business owner with an existing business in this paradise, the ever-popular virtual office is definitely a very economical and strategic move!
A virtual office in Bali offers the convenience of a traditional physical office space plus the flexibility and global accessibility, but minus the staggering costs. Just like most service offerings, you will not find cookie-cutter location for virtual offices. Virtual offices are located all around Bali depending on your needs and most small business owners know that the location of their business is important for their investment success.
So how do you decide where to start your small business with a virtual office in Bali? In this article, we provide you with some of the practical tips to ponder on to choose the best virtual office location in Bali.
Tips for Choosing the Best Location for Virtual Office in Bali
Take Convenience into Account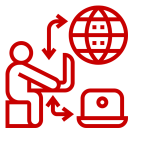 One of the key factors of choosing the right virtual office location in Bali is its convenience. A virtual office location is much more than a mailing address, it needs to provide you, your business and your employees with all the necessary convenience.
Our best advice is to choose one that is close to where you stay and live but at the same time easy for your clients to reach when you need to conduct a meeting with them. If you choose a virtual office that is far from where you live, you will for sure spend a lot of time commuting back and forth between the two locations. And, don't even get us started on the worst case that you might get stuck in rush hour traffic.
Have a Positive Image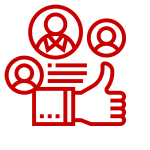 Image does matter when it comes to a virtual office in Bali. At the core of it all, you are doing business and you certainly want your virtual office location to give a good impression to your customers.
Are your business location and neighborhood clean, safe and give a positive vibe? Does your business location align with the mission and values of your business? Put yourself in your customer's shoes and think about these questions.
Even though a great location will cost a bit more, but it will give your business tremendous credibility and help build reputation.
Consider Your Business Needs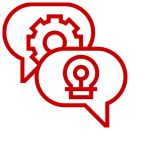 Different virtual offices in Bali offer different features and services. Some of these features may be useful to you and some may not. Therefore, you need to analyse the pros and cons of each virtual office location. Some virtual offices may come with comprehensive services but are located at more remote areas; some may be at prestigious places but lack the conference or meeting rooms.
At the end of the day, the design of a virtual office is to be cost-effective, supportive and flexible to your business. Hence, you need to consider your business needs and reap the most benefits out of a virtual office. If you run a client-based business, you will need a virtual office in a reputable area with a fully-equipped meeting room. If you provide e-commerce service, a less popular area may do fine as long as you have all the high-tech facilities.
Know the Rates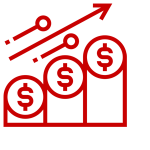 For most cases, virtual offices are significantly cheaper than conventional office solutions. However, a virtual office close to the centre of Bali may not have the same prices as the one in the suburban area. Choose the one with a reasonable rate that fits all your business requirements.
If a prestigious business address in Bali is not something you can afford at the moment, choose a virtual office that gives you the best rate with the most benefits. You need to make your decision based on your future business goals and do not spend on a fancy but overpriced virtual office.

By using a virtual office you could get professional office facilities with minimum cost.
Why Choose Cekindo Virtual Office in Bali
Our virtual office in Bali is situated in a strategic location near the beach as well as restaurants and shops, among others. Moreover, our virtual office comes with quality facility and support services, such as virtual assistance and meeting rooms, to ensure that your business runs smoothly without sacrificing the benefits that a traditional office gives.
Get in touch with us to know more about our virtual office packages or purchase it online. We also have virtual offices in Jakarta and Semarang.