For many, it feels like emancipation to have a successful freelancing business without having to be stuck in the office all day. Working as a freelancer on your own terms also means less commute, less traffic, and more freedom that you have never imagined before. Apart from all the convenience and freedom as a freelancer, you can work when, where and how you want it while generating a stable stream of income.
However, there is a potential risk when you run your freelancing business from home. Many entrepreneurs have came to a conclusion that working from home makes them end up being cooped up at home and their businesses eventually suffered. Of course, your home has no depressing cubicle and the best of all it does not require any office rental. But, the lack of human interaction and proper meeting location has actually created more pitfalls than benefits for home-workers.
The massive rise of coworking spaces, however, can provide freelancers with solutions to the mentioned problems. Coworking space in Bali has almost become a norm for freelancers because of a number of benefits that a coworking space offers.
In this article you will find out how freelancers can creatively use the collaborative environments of coworking spaces in Bali.
Coworking Space in Bali: How Freelancers can Use It Creatively
Build a Team
Even if you are the only person in your business now, you will need more people in the foreseeable future when your business grows. Through a coworking space, you will be able to build a team by recruiting remote workers from all over the world.
Your team members can communicate virtually or even meet up at the fully equipped conference room or meeting room of a coworking space if they happen to be in the same location. This increases your team synergy, which is critical to your business growth.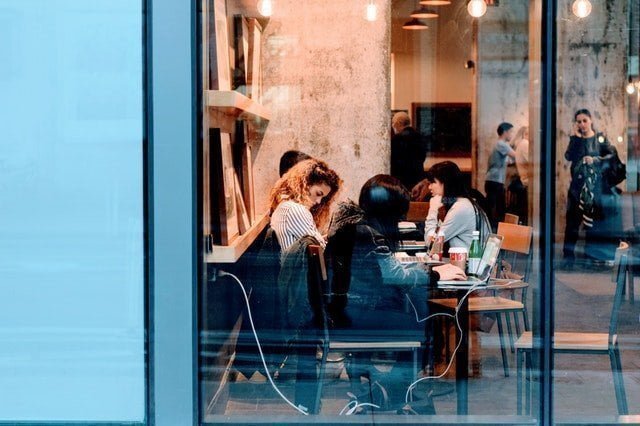 Network with Professionals and Experts
With a diverse mix of professionals and experts at coworking spaces, it is clear that there are a whole lot of collaborative and networking opportunities.
So, you will encounter many people from different niches and gaining their contacts can be critical for the success of your business. You should not just treat a coworking space as a place to isolate yourself from the noisy outside world.
Instead, take the opportunity and make comfortable interactions with the people around you at a coworking space and it may blossom into something valuable.
Collaborate for Innovation
Networking is so important for freelancers. Through networking at coworking spaces, freelancers are able to find the services they require to collaborate and support their own business functions. It can then further lead to new business approach involving two or more freelancing parties through services innovation.
For example, a freelance designer can work with a freelance copywriter to offer diverse branding and marketing services to other businesses.
Create Digital Marketing Content
The digital or online marketing has become more important than ever. Customers nowadays require tremendous amount of useful and fresh information and content online to feed their knowledge base.
These digital contents are written content, podcasts, and videos. All of these should now be included in your marketing strategy in order for you to build your brand. However, your home is not the best place to shoot a quality video or record a professional podcast.
This is when coworking spaces can be of tremendous help. You will now have designated small rooms at coworking spaces for you to do all the recording and shooting.
Coworking Space in Bali from Cekindo
Cekindo provides a vibrant coworking space in Bali to help you to be more productive and your business strive.
Check out our coworking space directly in Badung now to get a feel of what dynamic and efficient collaborative workspace is all about. Or, fill in the form below to request more information about our coworking space. Other than Bali, we also have coworking spaces in Jakarta and Semarang, two big cities in Indonesia.