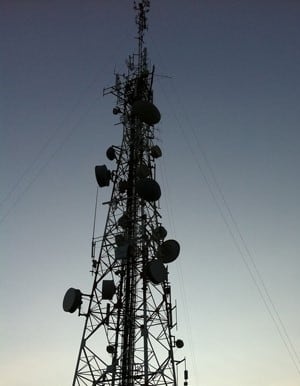 Obtaining a Telecommunication Service Provider Licence in Indonesia
The telecommunication industry has played an important role in the development of Indonesia's economy over the last few years – a great opportunity to establish Indonesia telecom companies.
Not only has it increased connectivity across the country, but it has also helped in stimulating other sectors of the economy like banking, finance, software, hospitality, and trade. The telecommunication sector in Indonesia comprises several segments, namely mobile cellular services, fixed-line services, internet, and broadband services, and network infrastructure services.
As of 2013, Indonesia was the world's third-largest telecommunication market in terms of mobile cellular subscribers, after China and India.
2014 was a tough year for the industry because of lower subscriber growth, a fall in voice average revenue per user (ARPU), and forex losses. It was also a year of industry consolidation accompanied by the retreat of CDMA operators.
Data, internet, and broadband services accounted for a substantial portion of operators' revenue in the year. 2015 looks to be more promising with estimated industry growth of around 7-8%, according to the Ministry of Communication and Information Technology. Going forward, Indonesia's young population and rising per capita income, coupled with an increase in smartphone penetration and data speeds, will add to the growth of this sector
As the market's rapidly growing, Foreign investors are now more attracted to pursue the big opportunity in Indonesia telecom companies. Many investors are establishing a Telco and Internet Service provider company. To be able to establish a Telecommunication and Internet service Provider Company. Investors need to apply for the Telecommunication Service Provider Licence / Content Provider Licence issued by the Ministry of Telecommunication and Informations. Before you are able to apply for this license, if you are PMA you will need first to spend US$ 1,000,000 investment in Indonesia and be eligible for Permanent Business Licence.
And here are the detailed process and procedures to obtain the license for Indonesia telecom companies:
A) Coverage of Telecommunication Service Licence
1)      Basic Telephony Service
2)      Added-value Telephony Service
a)      Premium Call
b)      Phone Card
c)       Call Center
3)      Multimedia Service
a)      Internet Service Provider
b)      Network Access Point
c)       Public Internet Phone Service
d)      Data Communication System Service
e)      Content Provider Service
B) Procedures to Obtain the Licence
1)        Principle Licence is a license issued to bring opportunity towards the provider to create and prepare the necessary facility/hardware in a certain time frame according to the category of telecommunication organizing
2)        Operational Eligibility Examination/Uji Laik Operasi (ULO) is a technical examination conducted by an accredited agency or team formed by Directorate General with the main purpose to conduct a system examination process both technically and operationally
3)        Licence of Conduct (Modern Licensing) is the final license issued after the holder of the principal license passed the Operational Eligibility Examination. This license is in form of a contract that consists of rights, obligations, sanctions, and reports of conduct. The license will be evaluated every 5 years
 C) Timeline for Indonesia Telecom Companies
Time Frame: 6 Months
Notes
o   From the time frame above, 2 months required to obtain Principle License and another 4 months for testing and examination until CP License is approved
o   During the Operational Eligibility Examination/Uji Laik Operasi (ULO) process this will be between Investor and Kominfo only since this is a technical step of the application.
o   The fee excludes Telecommunication Company Obligation fee and Contribution KPU/USO to Government for 1.75% of gross revenue
Cekindo is ready to assist our clients to obtain Telecommunication Service Licence from the Ministry of Telecommunication and Information to support our clients in reaching their goals in Indonesia.