Demand for private, virtual, and co-working offices has been gaining momentum in the last few years, for all entrepreneurs, startups and bigger business are looking for more flexible options.
The ecosystem of three types of office is designed to improve productivity. And, the wish list for business owners or entrepreneurs doing business in Indonesia often includes space in which ideas can flourish, and collaboration is encouraged.
So what are the differences between private, virtual, and co-working spaces in Indonesia? Let's find out.
Serviced Offices
There are two kinds of serviced offices in Indonesia: private offices and co-working offices.
They are fully-equipped with infrastructure and workstation containing everything today's entrepreneur could need – high-speed internet, administrative support, cleaning services, receptionist, meeting rooms, free business consultation, etc.
Users can come in and go out anytime during the building's opening hours.
Private Office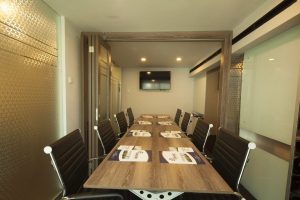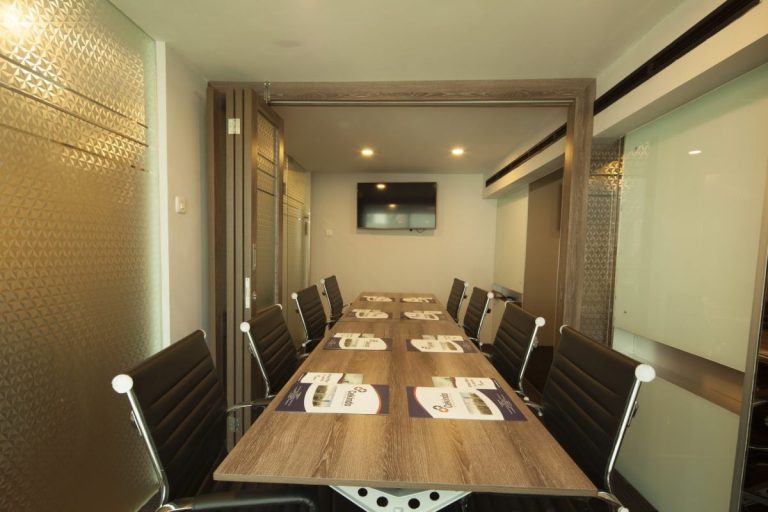 Cekindo understands that quite a lot of businesses require a private office space due to their particular field or industry.
As you would expect, private office space is an office which is private. It all really comes down to what best suits your start-up business in Indonesia if you're choosing between a private office and a co-working space.
Unlike co-working space, you have more privacy, and that can lead to higher productivity if your job requires a lot of concentration and focus.
You will get a key or will need a password to access to your private office. This way you can be sure that nobody else will enter the office and you can build your working environment.
Co-working Office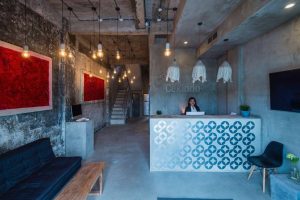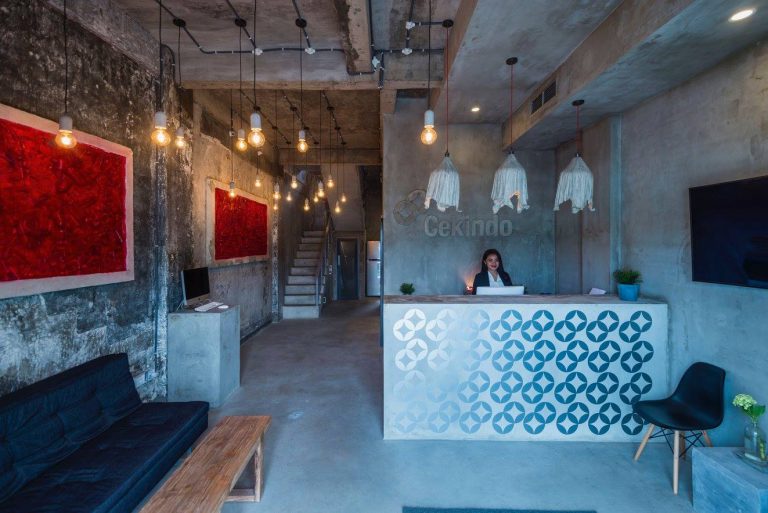 A co-working office in Indonesia is also a serviced office but different from private office space. Co-working spaces have all shapes and sizes with an emphasis on collaboration and networking. They are physical spaces offered to businesses and entrepreneurs under different configurations.
In a common co-working space, you will see multiple people sharing an open space, with the opportunities to foster new networks and grow businesses. Co-working spaces also offer conference rooms for people to have a business meeting and meet-up with clients. However, do not get mistaken.
Thanks to its low price and hourly rate, renting a table in co-working studio is affordable for students as well. It is also a perfect workplace for freelancers and digital nomads who want to change their working environment and chit-chat during their tasks.
Virtual Office
A virtual office is an office that exists online. In other words, it is just an address businesses rent, allowing them to work remotely with business running in full operation.
It does not have the physical space in which you can work in. However, the fee you pay for the virtual office would cover services such as call and mail handling, reception service, meeting and conference room, and most importantly a prestigious physical location address needed for your domicile letter.
Related article: Top 8 FAQs on Virtual Offices
What are the Benefits?
All the offices mentioned above offer low start-up cost for business owners and entrepreneurs doing business in Indonesia – without the need to buy expensive offices and deal with the hefty overheads each month.
You, as a client, also have a range of contract terms and packages to choose from, offering a lot of flexibility and functionality.
Other added benefits for are:
International prestigious location with easy access and amenities nearby
Low investments and monthly expenses
No long-term commitments
Quick and easy start-up
On-site free consultation
Escape daily commute (for virtual office only)
Online order available (for virtual office only)
Interested in office spaces in Indonesia? Check what Cekindo offers.
Co-working spaces, at first sight, Cekindo offices in Jakarta, Bali and Semarang offer much more. Our well-trained staff consists of professionals; each with the in-depth knowledge of doing business in Indonesia is ready to assist you.
Do you need a consultation of your business plan, financial activities or the Indonesian regulations made you confused? Come and visit us, we will help you to solve your issues face to face.
Moreover, our clients benefit from business consultation for free – a visa, tax, company registration documents – none of these will stress you anymore. Contact us today to get to know more.