The COVID-19 pandemic is something that everyone has gradually learned to live with. As infection numbers are lower than ever and the spread is under control, the general community has started to embrace the era of the new normal. With there being to embrace remote work opportunities.
The shift from office-situated work to the trend of working from a home setting is increasing. Many people try to put their ambitious hope to stay working outside the office. However, as the pandemic slows, many employers start working from the office again.
Working from the office setting has become the norm in some business sectors. Although the office culture shows a comeback, one aspect that has not precisely returned to what it was before the pandemic is the usage of offices.
The rise in general prices for premium offices is one of the reasons why the office usage rate hasn't been increasing, specifically in the Asia Pacific region. The occupancy of office spaces in Jakarta is relatively less than in Singapore. However, we are still ahead of Kuala Lumpur and Phnom Penh.
Even if the level goes high, there is still not enough to help increase the growth of office space rentals, especially in the Central Business District area of Jakarta – likely due to the abundance of remote working opportunities. Thereby the office sector still encounters various challenges that arise.
The situation is not to say that the industry is entirely dormant. There are still transactions based on relocation, the lease period extension, and other reasons. However, there is limited space expansion due to limited office usage.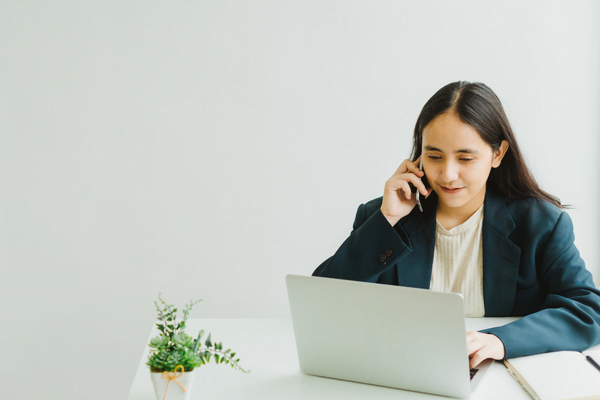 The concept of remote working during the pandemic has effectively altered many people's perceptions, specifically regarding its effectiveness. Companies initially were skeptical as they assumed that workers would be easily distracted if they worked from home and could not monitor the employees' performance directly.
Research shows that remote work is preferred by employees and is even followed by higher productivity rates. The phenomenon is not solely occurring in Indonesia. A study conducted by Stanford showed that there had been a 13% increase in productivity among workers who worked from home.
Aside from the research, there is also a significant reduction in costs previously incurred by employees who had to commute. The intangible benefits of remote working opportunities include increased comfort, better work-life balance, and reduced stress.
Remote Work Opportunities for State Officers
Even government employees or public servants have started to enjoy the benefits of work-from-home scenarios. The West Java Regional Secretary even goes as far as to say that this arrangement gives freedom to government employees to work from Bali or other places.
Employees are free to work from anywhere without coming into the office. Even though they enjoy such an arrangement, state civil servants are still required to punch in their attendance through an application that is accessible anywhere. This does not mean a discount on their work performance would be excused. There is still a standard that is to be met by the employees.
Reluctancy to Develop Remote Work Opportunities
Although some employers and employees have embraced the work-from-home culture, some remain doubtful of this model. As many as 44% of Indonesian workers prefer working from the office. This option is opted for mainly by Gen-X respondents as they are looking forward to the social interaction that occurs at a place of work.
Many respondents also feel there is higher effectiveness in working from the office due to the ease of communication and coordination. An astounding 59% revealed that the facilities provided within the office are something that makes their job much more manageable. This survey was conducted with 1436 respondents who ranged from 18 to 44 years old between June and July of 2022.
The Strategy for Optimizing Remote Working Opportunities
With the increased need to work from home, companies are continuously looking for ways to improve their employees' overall efficiency and productivity. Some chose to do so by relying on and employing the Software-Defined Wide Area Network (SD-WAN), which accelerates the process of digital transformation by 69%.
The technology is adopted especially by companies that have many branches and allows their companies to use bandwidth efficiently to overcome high operational costs. Furthermore, it supports smooth digital activities of organizations and companies by facilitating fast interoperability among users, applications, and devices – something that Wide Area Networks (WAN) cannot provide.
Another strategy employers and employees could employ regular scheduling catch-ups to avoid difficulties in collaborating and communicating. This also helps employees keep motivated and feel like they are in touch with their teammates.
In addition to having the correct software and employing suitable work systems, employees also need to focus on work and wellness. It is equally essential for employees to get a healthy break to prevent burnout and ensure productivity.
InCorp Indonesia (formerly Cekindo) provides HR Recruitment services and company registration for companies looking to thrive in this post-pandemic era.