Being a mom and a primary caretaker for your kids is already a difficult job. Therefore, it is a real juggling act when you still have to factor in your career. Most women now choose to work at home to encounter the challenge. However, working at home is not as easy as it sounds when you have to earn a living with kids and daily chores in the mix in a home office. So, this is when virtual office comes into the moms' rescue, especially when you are running your business in a big city like Jakarta.
A virtual office is an excellent way to support working moms to attain striking work-life balance and quality. Working moms can enjoy the maximum freedom, get a lot more accomplished, and ultimately excel at both motherhood and their career.
There are many good reasons why virtual office in Jakarta is the best option for work-at-home moms. Cekindo is here to tell you the benefits of a virtual office and how to choose the best one for your business.
What are the Benefits?
Ease of Communication
A virtual office comes with services for the communication convenience such as receptionist, dedicated business phone number, email answering and call forwarding.
Working moms will make a great impression for their businesses by having a real human being to take care of their communications; at the same time freeing up their time to focus on other critical tasks.
Professional Business Address
Your clients will not know that you are working from home if you use a virtual office. This is because a virtual office comes with a professional business address, definitely a cheaper option to show your credibility compared to an expensive traditional office.
With a professional image of your business, you will be able to charge more for your work as well.
Money Savings
Using a virtual office means you do not have to pay for the expensive office space, office supplies, equipment and amenities such as furniture, WiFi, and other utilities. By working in a virtual office, working moms can cut out a big chunk of unnecessary expenditures.
How to Choose a Virtual Office in Jakarta?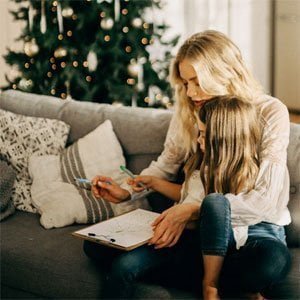 It is for certain that all virtual offices are not created the same. Particularly in Jakarta, you will be presented with tons of virtual office options. There are several variations depending on your requirements.
Here are some of the main factors you need to consider before deciding on your perfect virtual office:
Research the Location of the Virtual Office
When a virtual office claims that it has a prominent address, it is not always true. Therefore, it is your responsibility to visit the virtual office location in person to ensure that the prime address is legitimate, especially when you are unfamiliar with the location. Google Street View and online resources can be supplementary tools for your research as well.
Know the Prices but Cheap is not Always Good
We all compare prices when it comes to purchases. While it is important to consider the financial factor, do not use price as the sole determinant when choosing a virtual office. This is because a higher price may mean some features are available and can be beneficial for your business. For instance, a prime virtual office location costs slightly more than a virtual office located in a suburban area.
Understand Your Requirements
As mentioned, a virtual office does have a location instead of just existing virtually. When selecting a virtual office, you need to know if you need physical access to your virtual office, services such as mail and call forwarding, or amenities such as printer, scanner, fax, conference rooms and meeting rooms.

An experienced virtual receptionist can create a huge impact on every person who calls. Check
Why Outsourcing to a Virtual Receptionist?
to learn how a virtual office receptionist can help your business.
Why Choose Cekindo Virtual Office in Jakarta
A virtual office space in Jakarta is not only beneficial to women and working moms, it can also be beneficial for your company as a whole.
Cekindo virtual office in Jakarta can help you retain more talented female employees when they have become mothers and will save your company a lot of time seeking new hires and reduce costs on training.
Choosing Cekindo virtual office in Jakarta is definitely a smart move to modernise the way your company operate and expand your business possibilities.
Talk to us now to know more about our virtual office packages by filling in the form below or buy directly online.