Are you one of the many people who run home-based businesses in Semarang? If you are, good for you! You are definitely in sync with the growing trend. There is no question about it: the advancement of Internet and technology has made it much easier to start a business at home. This idea has also become more and more enticing for many entrepreneurs. The real question is, have you made use of a virtual office in Semarang for your business?
You need to take note that working from the comfortable space of your own home sometimes has its potential drawbacks too, like privacy and growth issues.
When your business grows, it may not be practical to employ new hires to work at your home as well. Then, you might also have a problem if you need to have meetings with clients or to provide your address for verification and mail purposes.
Don't worry, though. There are ways you can scale and grow your home-based business in Semarang by having the same benefits just like a physical office. One of them is by having a virtual office.
This article highlights some key factors on how virtual office can help your home-based business strive in Semarang.
Benefits of Virtual Office in Semarang for Home-based Businesses
Clients Will Take Your Business More Seriously
Let's be real, you do not really want your customers dropping by your home without knowing that you do not even have a professional office.
Even if you do great work, the impression will often be more negative than positive, especially when they come out of nowhere and you are still in your pajamas and slippers to discuss things with them over your kitchen table.
Perception is everything. A reputable company will be hesitant to hire you for a million-dollar project if they know that you are running your business from your bedroom! This is when a virtual office can be of great help.
A virtual office does not require you paying thousands of dollars of rent each month compared to a physical office. But it still provides you with everything you need just like a brick-and-mortar physical office.
Things that are usually included in virtual office packages are a prominent business address, mail and call handling services and virtual reception services, among others.
A virtual office is everything that you need in order to appear professional to your clients.

A business address is one of the virtual office's essential features. Check
What are the Benefits of Having A Virtual office in Semarang City Center?
to help you understand more.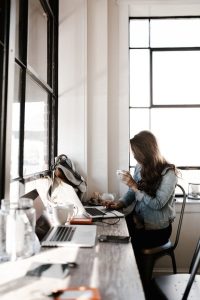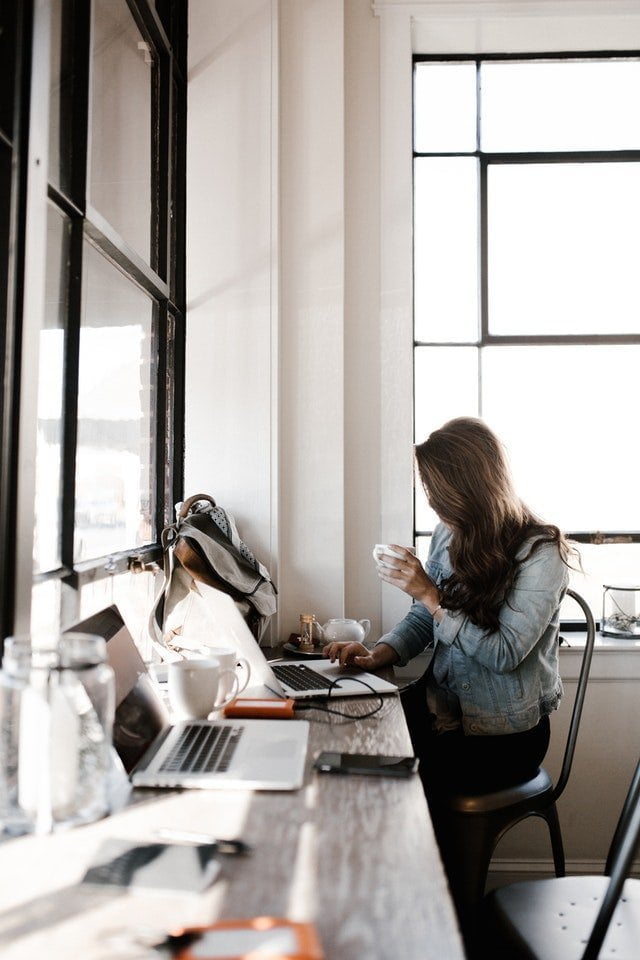 You Decide If You Want to Grow Your Business
One of the great benefits of using a virtual office is that it allows you to make sure that if you are ready to take your business to another level.
This is particularly practical for service-based companies, especially those in the digital and technology sectors.
A virtual office is an inexpensive way for you to test if your business is ready to grow without injecting a huge amount of capital. With that, you are allowed to hire a lot of talented virtual and remote workers from around to world to grow your team as well.
Home Office May Kill Your Creativity
It is great that you spend a lot of time at home doing great work, provided that your home environment is quiet and it boosts your creativity level.
Otherwise, combining work and life in the same place may sometimes diminish your creativity, especially if you are living with your family.
A virtual office provider usually also offers coworking spaces and private offices that are affordable. You can book a space you need and enjoy all the amenities and facilities available, such as high speed Internet, photocopy machine and scanner, office supplies, etc.
By occasionally working in a coworking space, you will be able to boost your creativity in a tranquil atmosphere away from home. What is more, you can also meet with new people from the same or different backgrounds, which should be good for networking.
Purchase virtual office Semarang online
Cekindo Virtual Office in Semarang
The success of your home-based business depends greatly on how you can handle your business activities efficiently without a lot of hassles. Don't run the risk of damaging your professionalism and personal relationship when your business grows.
You can get all the help you need for your business to grow and strive with Cekindo virtual office, which offers you the following services:
Prestigious and professional physical address
Call and mail handling
Mailing address to send and receive mails
Well-equipped conference room and meeting room
Residence certificate (domicile letter)
Virtual assistance
And more.
Get in touch with us today to know more about our virtual office packages by filling in the form below. Other than Semarang, we also have virtual offices in Jakarta and Bali.