For companies or foreign investors who want to invest in Indonesia, one of the things that should be well understood is the process of opening a bank account and what type of account will be used for business transactions.
Understanding the Bank Account Types in Indonesia
In Indonesia three types of accounts are commonly used, namely checking accounts, savings accounts and deposit account. Numerous banks in Indonesia offer both rupiah and foreign currency savings accounts (commonly US$), checking accounts, deposit accounts as well as credit and debit card accounts.
Generally, foreign banks have requirements to open a personal bank account, such as letters of reference from an employer or sponsor, copies of your passport and temporary stay permit (KIMS, KITAS card), or permanent resident license (KITAP).
For checking accounts, number of other documents may be required, such as a reference from a previous bank, your company's Tax Registration Number, and a letter issued by a company verifying that Indonesian income tax is paid.
Most banks also require you to maintain a minimum deposit for a personal account in US dollars. However, are some companies run a system whereby you can write a personal check from your home account and the cash will be issued by the company in Rupiah.
Companies in Indonesia that have a foreign shareholder are required to maintain a bank account. The account must be established with a bank that is licensed to handle foreign currencies ( known as Foreign-Exchange Bank or Bank Devisa). I
ndonesian law requires every bank to conduct certain "know your customer" procedures. In practice, banks may apply different requirements, however, they are required to at least have the following information on their customers:
For a natural person:
Copy of identity card or passport;
For foreigners, copy of staying permit in Indonesia/temporary resident permit.
For a corporate entity:
Memorandum and/or Articles of Association;
Business licenses (for Indonesian companies); and
Taxpayer identification number (for Indonesian companies).
There are no specific restrictions on the use of a bank account by its holder, with the exception of its use for money laundering, terrorism funding.
The advantages of each type of bank account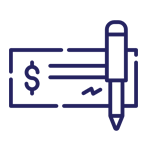 Checking account
Ability to make a payment using a check or giro (demand deposit)
Ability to delay payment by check retroactively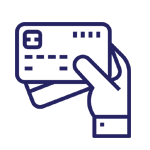 Savings account
Can be used as a tool for transfers and debits
Can be for ATM access
Is a tool for amassing assets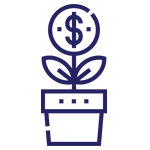 Deposit account
Interest on deposits is higher than a savings account,
Deposits are withdrawn in accordance with the agreement with the bank customer
Can be transferable (certificates of deposit )
The company can choose the type of account that suits best with their needs. From a business perspective, using a checking account is easier because there will be a statement from the bank that can be used to track financial transactions.
In addition, checking accounts can be set up for automatic payments so that demand deposits or giro can be withdrawn on a certain date and facilitate cash management for the company.
How to open a bank account in Indonesia
The regulation of Central Bank of Indonesia requires that all banking transaction (such as capital injection, administration of loans, payment of capital equipment, raw material, etc) of a newly established Foreign Investment Company be transacted through a special foreign investment bank account in Indonesia.
The required documents as follows:
BKPM Initial Investment Approval, Deed of establishment, domicile letter, tax number
The power of attorney to the person who is given the authority to open bank account
Copy ID/passport of the authorized person to open bank account
Photo of the authorized person to open bank account
Minimum deposit is Rupiah 1 million or USD 1.000
Timeline: Approximately 5 (five) days.
However, each bank has its own requirements for foreigners to open an account. Generally, they require the following:
Initial deposit
IDR Rp 1,000,000; USD 1,000; SGD 2,500; EUR 1,000; AUD 2,000; GBP 1,000; JPY 150,000; HKD 10,000; CHF 2,000.
Individual Account Opening
21 years older or married
Completed and signed application form along with supporting details
Copies of an identity card (ID/Passport and KIMS/Permit)
4 × 6 photograph
Company Account Opening
Completed and signed application form along with supporting documents
Copies of identity card (ID/Passport and KIMS/Permit of authorized officer)
NPWP (tax registration number, TDP, Business License, and the Certificate of Incorporation)
Opening bank account for Representative Office in Indonesia
Since representative office only allow to do marketing and promotion activities, you will not allow to generate revenue in Indonesia, thus, the revenue should go directly to head office. But you can open bank account for representative office for financial importance which required document such as :
Copy of Company Registration (TDP)
Business License
Copy of tax number (NPWP)
Actually, opening a bank account does not take a long time and can be done in a day together with the debit card (ATM) application. Generally, some banks require a minimum deposit to open an account. For credit card applications, similar documents will be required. Your case might be different, contact us now to discuss further.