With a population of over 260 million people, Indonesia is the fourth most populous country in the world. The country's rising economy and increasing middle-income group makes it a hotbed for investments, particularly in property and real estate. Investors have recognised this potential but many of them have found themselves struggling to acquire the best real estate they can trust and invest in in Indonesia.
There are a lot of real estate investment opportunities in Indonesia but it is important to first understand how things are done in Indonesia and what you are dealing with in order to succeed.
To prevent future headaches, property buyers and investors often opt for professional legal and property consultant to conduct real estate due diligence. These legal consultants will work directly with the seller and make sure that your best interests are being protected, from choosing your real estate to the closing of your transaction.
In this article, you will know why real estate due diligence is extremely important in Indonesia.
Real Estate Due Diligence in Indonesia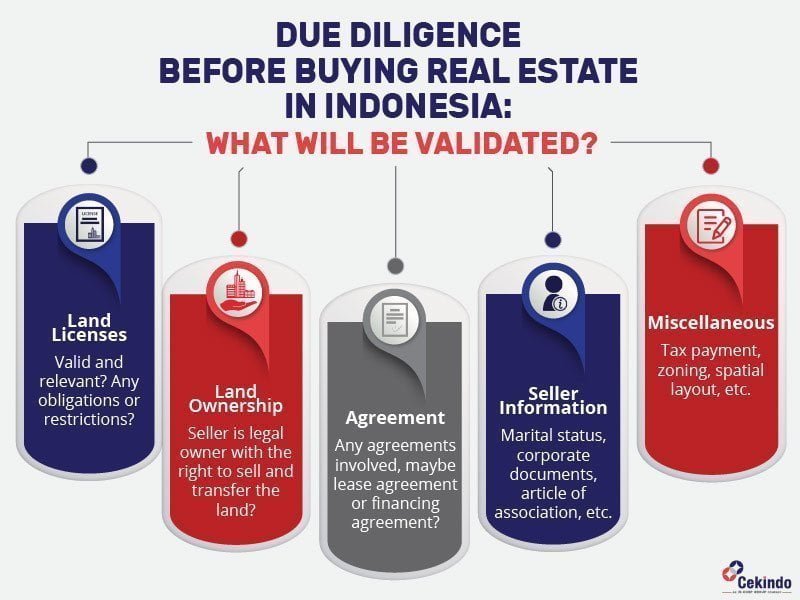 The first step of real estate due diligence in Indonesia is collecting the necessary information and documents from the seller to be reviewed. Then, detailed screening, audit, and investigation to assess the credibility of the seller from whom you are buying the real estate or property are to be conducted.
In general, the real estate due diligence consists of the following:
1. Validating Land Licenses
This is to make sure the current land licenses are relevant for the purpose of purchase. Buyers are also responsible to validate the licenses and know if these licenses come with any obligations and restrictions.
2. Conducting Land Search and Checking Land Ownership
A check on land ownership is to ensure that the seller is the legal land owner and has to right to sell and transfer the land. If the land is certified, more documents need to be reviewed. As for land search, it is done to validate the legal ownership and security right or claim of the land.
3. Reviewing Agreements
All agreements related to the land must be reviewed by buyers and some of the examples are financing agreement and lease agreement.
4. Verifying Seller's Information
When a seller is an entity, the buyer has to check and verify its articles of association, authorised representative, relevant transaction and corporate documents. When the seller is an individual, the buyer has to know the seller's length of marital status, and the validity of the real estate.
5. Others
Items that will also be conducted in a real estate due diligence are proof of tax payment, confirm zoning, spatial layout, and land map. Site visits and interview with related parties may be considered necessary.
Why Hire a Property Agent to Buy a Real Estate in Indonesia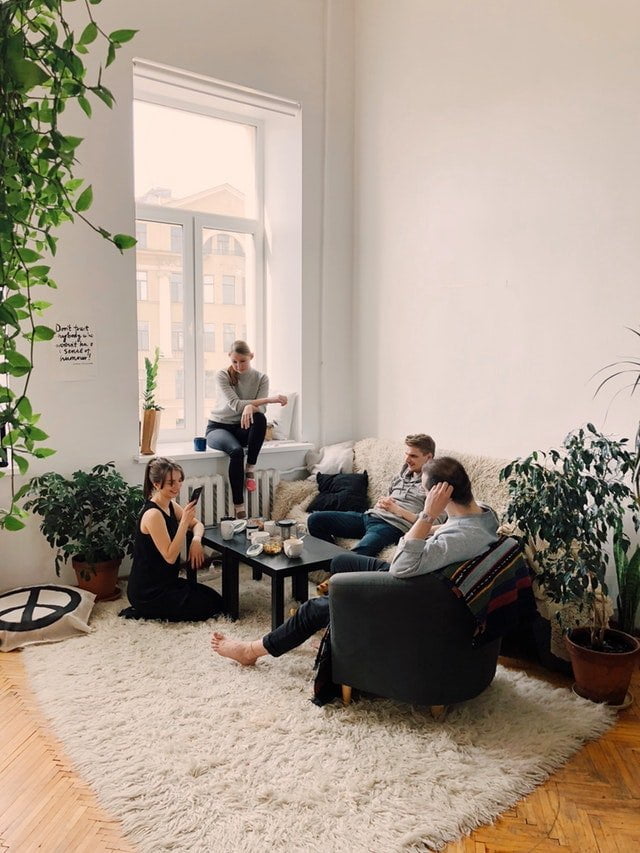 Foreigners used to have very limited opportunities to own real estate or property in Indonesia. However, now Indonesia law has been amended, and with the assistance from the right property agent, real estate ownership for foreigners has become much easier.
Currently, under the Right of Use (Hak Pakai), foreigners can own a property in Indonesia for a maximum of 80 years. In addition, foreigners can own strata condominium titles in different regions in Indonesia. This is why a property agent can be of great help to ensure the success of your property purchase.
Cekindo as Your Due Diligence Provider and Property Agent in Indonesia
Cekindo is one of Indonesia's largest business consultation providers. Serving individuals and companies from all over the world, we provide insights, services and technology that drive your business to success.
Our due diligence service provides your with detailed and factual reports so that you will know exactly the entity or individual you're dealing with. In addition, Cekindo can serve as your property agent in Indonesia by conducting accurate property valuation, inspection and validation, ensuring you can get the most out of this worthwhile investment. Contact us today by filling in the form below. We will be happy to assist you.