As one of the world's most popular vacation destinations, Bali is Indonesia's future tourism powerhouse. Bali's economy is rising at a remarkable pace, making it one of the sought-after places for foreign investment and permanent residency. Whether it is for investment, retirement or residential purposes, foreigners are now looking into buying and owning property in Bali.
However, for this to become a reality, you will have to get yourself familiar with all the property and real estate law in Indonesia. In this article, we will guide you through the different ways you can own a property in Bali to fulfill your tropical dream.
Buying Property in Bali as a Foreigner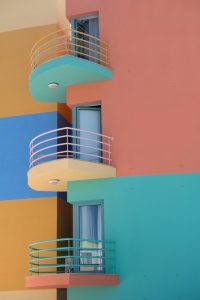 In Indonesia, if you are a foreigner, you are not allowed to possess a property in the country. You can only lease properties for 25-30 years and the extension is possible for another 25-30 years. Of course, you can opt for constructions with an Special Purpose Vehicle in Indonesia (professional director/shareholder/commissioner) to help you buy a property.
You need to choose between freehold property and lease property when you decide to purchase a property.
Freehold Title
If you want to buy a property with a freehold title as a foreigner, you must assign an Indonesian national as your Special Purpose Vehicle or local partner. This local partner will be the legal owner of the land and the name will appear on the land certificate. An agreement with this local partner is extremely important to protect your interest.
Leasehold Title
You will have complete legal protection during the agreement period when you choose a leasehold title. Most properties in Bali that are on sale are leasehold.
A lease agreement is essential as well and must be legally drafted to safeguard your interests as well as the landlord's interests. All details such as lease period, the amount of money payable to the landlord must all be stated in the lease agreement. You can choose to extend the lease contract when it expires.
Cekindo recommends you to draft the lease agreement in both Indonesian and English languages to prevent misunderstandings between you and the landlord, ensuring your full legal protection and rights.

How to Prepare a Lease Agreement
You and your landlord shall negotiate the terms that are beneficial for both parties – an agreement that states your landlord's and your rights and obligations throughout the lease period.
Both parties then sign the contract and the contract must then be stamped with a tax stamp.
In Indonesia, you should always engage an official notary to make sure that the agreement is accurate and legal.
Generally, the drafted lease agreement has to consist of the following details:
Payment due
Length of agreement
Payment term and method
Rental considerations
Security deposit
What to Pay Attention to When Preparing a Lease Agreement
You need to be extremely careful when preparing a lease agreement with your landlord before buying property in Bali. The longer the lease period, the more you have to pay attention to the details and specifics.
Here's a simple guideline:
Agree on the price
Be clear on what taxes to be paid, the amount to be paid and the person who will pay them
Ensure there is another person in place to honour the lease agreement in the event of the landlord's death
Determine the lease period and its extension period
Know the price for renewals and extensions
Get a notarised proof for your deposit
Pay only when everything is confirmed secure
Buying Property in Bali with Assistance from Cekindo
Lease agreements are vital to any foreigners or business owners who seek to rent their property. Equipped with a team of legal experts, Cekindo can be of great assistance to draft and review a lease agreement that meets your business requirements, avoiding potential disputes over the lease period.
All lease agreements are tailored and agreed between the landlord and the tenant. Try Cekindo's service and get quick assistance from our expert legal consultant at an affordable price. Talk to our specialist by filling in the enquiry form below.