The government in Indonesia has committed to maximising its efforts to resolve the country's waste issue. Especially for marine debris, the Indonesian government aims to have a 70% decrease of waste by 2025.
Most importantly, the government also encouraged the public to implement waste management routines and strategies at home such as recycling and decrease of plastic use.
By producing 3.2 million tons of plastic waste in 2014, Indonesia is now one of the world's largest plastic waste producers. Over 1.3 million tons of this plastic ends up in rivers and oceans with poor waste management strategies, making Indonesia the world's second largest marine plastic polluter as well.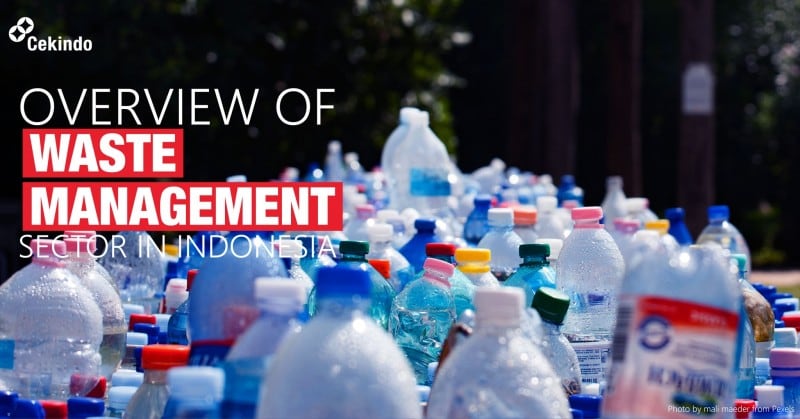 Public Awareness, Local Solutions and Legal Framework
A lack of public awareness of waste management, as well as the lack of investments, is the major contributor to Indonesia's prolonged waste problems. As a result, there is an urgent need for locally-owned and community-driven solutions such as accessible and cost-effective infrastructure for waste management.
Many organisations have started to realise this in recent years. Therefore with the help of local grants and foreign investments, these organisations are now taking action in executing more localised approaches to waste management.
The government in Indonesia has been putting effort to strengthen the legal framework while facilitating strategic education campaigns to influence the public behaviour and knowledge towards waste management.
Decentralization in Indonesia due to its archipelago nature is a key factor, and thereby the government has pushed the "Reduce, Reuse, Recycle" concept in recent years.
Waste Management through Partnership and Foreign Investments
For technology development for waste management, Indonesia still lags behind developed countries such those in Europe and America. The need for a proper waste management system is rapidly increasing.
With a loan of USD 100 million from the German government, Indonesia plans to build central dumpsites in Java regions(Malang, Jambi, Jombang, Sidoarjo, and Pekalongan).
Partnership with Construction Engineering Company
Indonesian cities are now experiencing waste issues that are impacting communities and economies.
To rectify this emergency, the Indonesian government has worked with CDM Smith to develop "Advanced Solid Waste Management Systems" for several selected regions and cities throughout Indonesia.
The system is to develop advanced waste treatment facilitieswith the latest technologies to divert waste from landfills in Indonesia.
On top of that, the treatment systems will make sure that recyclable waste is segregated, and then reintegrated in the production cycle. The organic waste is treated to reduce greenhouse gas emissions.
As a result, this advanced solid waste management system will help minimise the amount of waste, save natural resources and reduce carbon dioxide emissions from the untreated organic waste.
West Java's Swedish Waste Management Technology
West Java is exploring the cooperation opportunities to implement the waste management technology of South Scania Waste Company (SYSAV), Sweden, including sustainable technology, a waste-to-energy plant, transportation, and education.
Although the waste management technology from SYSAV is expensive, this advanced technology has shown positive results. However, the adoption will not be fruitful if people lack the awareness of how to treat their rubbish or waste.
Cooperation with Norway and Denmark
Indonesia has been cooperating with Norway and Denmark for urban waste management, as the country faces considerable challenges in improving its solid waste management.
Norway has contributed USD 1.4 million to the Indonesia Oceans, Marine Debris and Coastal Resources Multi-Donor Trust Fund (OMC-MDTF); and Denmark has also provided more than USD 800,000 to the fund.
Besides foreign contributions, the Indonesian government is committed to allocating USD 1 billion for the next five years.
Other Projects by Communities
There are also other projects involving waste separation and regular collection to help address Indonesia's waste crisis. These projects provide jobs, income and a cleaner environment for local communities.
Building local and cost-effective infrastructure, providing education, enforcing a fine system, and encouraging recycling (separation at source) is the key to projects' success.
These approaches have shown great success, and therefore it is time for the government in Indonesia to pay more attention and support local waste management.
Comprehensive Legal Framework for Waste Management Indonesia
President Joko Widodo recently signed the Presidential Regulation No. 35 of 2018 ("Regulation 35") on the acceleration of development of waste to energy projects. This is because the earlier Regulation 18 went against the Indonesian Environmental Law.
The new law only allows developers to construct waste to energy facilities in twelve major cities in Indonesia, including Java, Sumatra, Bali, and Sulawesi, after obtaining the environmental license and building construction permit (IMB).
The new single feed-in tariff and a specific subsidy from the state budget (APBN) for the payment of the waste management fee (also known as tipping fee) are also introduced in Regulation 35.
Continue Reading
The Rise of Wastewater Audits for Hotels, Villas and Restaurants in Indonesia
Bali Hosting the International Monetary Fund Meeting in 2018
Fill in the form below and we will let you know the process of entering the waste management sector in Indonesia.