Considering that Indonesian economic climate keeps improving, especially due to many reformations in bureaucracy and investment regulation, more and more foreign investors have come and invested in Indonesia.
Those companies target this diverse country because of its huge potentials of raw materials, abundant manpower, big and complex emerging markets, dense population with relatively great purchasing power, vast lands, etc.
Related article: The Pros and Cons of Business Entities in Indonesia
In this article, we would like to highlight 5 most prospective business sectors in Indonesia to invite a lot more foreign investors to expand to Indonesia. They are:
1. Hotel and Tourism Industry
The exotic landscapes of Indonesian archipelago and the beauty of its assorted cultures have hypnotized millions of travelers and adventurers all across the globe every year. Therefore, many international hotel chains strive to get their position in the hotel and tourism industry in Indonesia, especially in its major cities like Jakarta, Bandung, Yogyakarta, Denpasar, Medan, Balikpapan, Makasar, Surabaya, and more (read: 8 Most Potential Cities in Indonesia Foreigners Can Invest). Because many of the foreign tourists arrive to Indonesia through Jakarta, Bali, and Batam Riau, those three provinces become the most targeted areas for hotel and tourism industry.
In addition, the number of foreign tourists arrival increases steadily, reaching up to 10 million people in 2015 and keeps increasing this year. This number elevates every year because of the visa-free regulation that the government has applied for foreign tourists from 169 countries (for a maximum stay of 30 days). Moreover, domestic travelers and business people also become the target market for this industry. They travel mainly for business and holiday purposes, so it is obvious that hotel sectors and the development of tourism industry and infrastructures are lucrative business areas for foreign investment.
Read: How to Choose The Right Type of Visa in Indonesia
Related to Indonesian tourism sectors, the government also opens wider opportunities for movie industries as the new regulation enables 100 percent of foreign ownership in films and cinemas, although there are still several restriction such as in film reproduction, laboratory processing, and dubbing (which is only for 49 percent of foreign ownership) as well as subtitling, shooting equipment, and editing (which are closed for foreign investment).
#2. Trading and Retail Sectors
Indonesia is listed among the emerging markets for retail and trading sectors, together with China, United Arab Emirates, India, Kazakhstan, Turkey, and Malaysia. In addition, the raising of middle class population in Indonesia as well as the fast and wide-spread internet penetration among the world's fourth largest population also become additional attractions for foreign investors. The best thing is that due to the challenge in distribution of goods in Indonesia, the government focuses more on its infrastructure to bridge the connection between areas and islands in Indonesia so that goods can be transported more easily and effectively. This will for sure improve the investors' willingness to invest in trading and retail sectors in this country.
#3. Ecommerce Business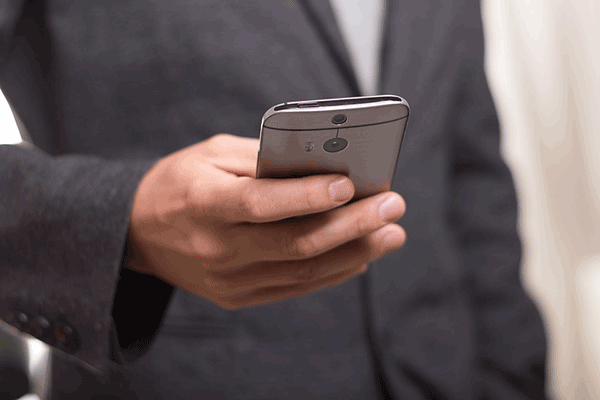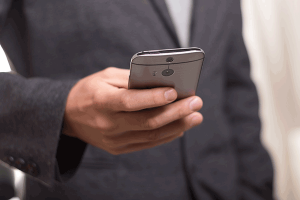 The next growing trend for foreign investment in Indonesia is ecommerce business. For sure, the main reason is because as a populous nation, the majority of its citizens have already had internet access at hands. This will enable companies, traders, and retailers to personally reach their target markets.
Furthermore, the government also support foreign investment by introducing "trade transaction through electronic system" category in its amended Electronic Information and Transaction Law, which enable foreign investors to have a full rights of foreign ownership (up to 100%) under certain conditions, mainly depend on the amount of capital invested. For companies with less capital, 49 percent of foreign ownership is still possible, with local people as the partners.
It is also projected that Indonesian e-market is closely behind China and India with the estimation of $130 billion in 2020. With its population become the highest users of social media in the world, Indonesia is a unique and prospectus country for ecommerce business. Therefore, it is no surprise that there are many ecommerce startups start to gain their fortune in Indonesia.
Read: Opening Ecommerce Company in Indonesia
#4. Infrastructure and Construction
Indonesia's ambition to attract and invite more foreign investors has made this country also commits to improve its infrastructure to enable better access and distribution of many goods and services in all parts of the provinces in Indonesia. The main focus of infrastructure development is in the eastern part of Indonesia. This is a huge opportunity for foreign investors to take part in the development. Currently, ports, airports, highways, electricity, and transportation are on the top of the list.
In addition, property is another sector that attracts many investors. The vast land and huge population, as well as the steady economic growth are the reasons why property business opens big opportunities for investors.
#5. Manufacturing and Agriculture
Indonesian government opens its door for any labor intensive companies, especially in manufacturing industries. This will give opportunities for local employment that will also give direct benefits for the local community. Several labor intensive companies in Indonesia including garment, machinery, assembling, etc.
On the other hand, agriculture is also seen as an everlasting field of business in Indonesia, considering that Indonesia is indeed an agricultural country since the land is so fertile and the climate is supportive for the agricultural activities. However, Indonesia still also depends on imports from foreign countries for several agricultural products, including meat, corn, and sugar to fulfill the nationwide demands. Therefore, foreign investors focusing on agricultural products, innovations, and technology is highly welcomed in Indonesia.
How We Can Help
Cekindo dedicates its existence to assist and support foreign companies from various business sectors and company sizes to open legal entities in Indonesia and penetrate to Indonesia's emerging market. There are still many other sectors that also have high potentials to develop in Indonesia. For further information, do not hesitate to contact us or write any inquiry in the comments below and we will provide quick and reliable response directly to you.
Contact Us