We help you understand Indonesia's employment law better and handle employment relation matters professionally
The establishment of a legal entity is always followed by legal rights and duties, particularly in terms of employment relation raised between the employer and employee. The employer has to construe and implement accurately and precisely the Employment Law in accordance with the Law No. 13 of 2003 and all related regulations issued by authorised institutions.
Cekindo's Employment Law services in Indonesia
Our services related to employment law provide assistance to completely manage HR matters with the following details:
1. Employment Agreement: Tailor Made or Template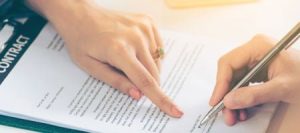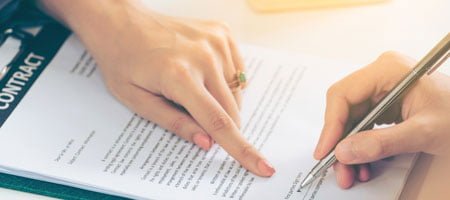 Cekindo can provide employment agreement draft that is generally used in various sectors of businesses as well as tailored-made employment agreement requested by clients. The agreement covers general regulations on Indonesian labor in accordance with the law, internal policies of employer, rights and duties of employee, etc.
Timeline is 12 working days including legal consultation and contract restructuring.
2. Company Regulations Drafting
Cekindo assists clients with drafting company regulations (also known as Employee's Handbook in accordance with Indonesia's Labor Law), internal policies of employer and mutual agreement between employer and employee.
Services delivered are as follows:
Legal consultation with our consultant, HR specialist and/or lawyer
Legal interpretation of labor regulations
Company regulations drafting
The service can be delivered in 12 working days and covers three-time revision within one month period after the project is completed.
3. Employment Notification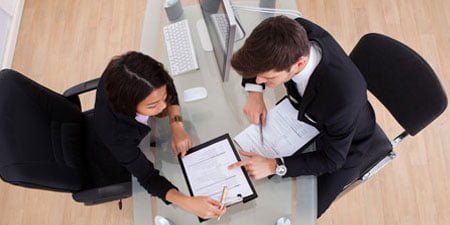 It requires a set of skills to construct a legal notification letter, such as an employee warning letter and termination letter. A warning letter is an official letter addressed to an employee for misconduct or other issues. Meanwhile, the termination letter states the employment status along with the delivered rights and duties for such legal action.
Both notifications letters are crucial for an employer to avoid any unnecessary claims or even sue from the employee due to incorrect interpretation and implementation of an employment agreement, company's regulations as well as employment law.
We would assist by providing legal assistance and background analysis, collecting relevant rules to be implemented and issuing such letter.
Ensure Compliance with Indonesia Employment Law with Cekindo
Do you require further information or professional assistance related to employment in Indonesia? Our team of experienced legal specialists is more than happy to provide assistance. Do not hesitate to contact us right now by filling in the form below. We will get back to you with the necessary information and free quotation. Alternatively, you are welcome in our offices in Jakarta, Bali and Semarang.
---
Please send your question by filling in this form below. Our consulting team will quickly answer you via E-mail. You can visit our offices (Jakarta, Bali or Semarang) to know more details about Employment Law related services.