KITAS is a term that is often heard and should be familiar to foreigners who are seeking to live or work in Indonesia. KITAS is short for Kartu Izin Tinggal Terbatas, which is a Residence Permit Card meant for individuals looking to reside in Indonesia temporarily.
The permit itself allows for a foreigner to stay in Indonesia for a certain period. The regulatory body can give an extension upon request. KITAS is usually assigned when a foreigner applies for long-term visas in Indonesia, such as work, retirement, or even family visas.
To clarify, a KITAS is not a work permit. A work permit and KITAS are two separate documents that are required. A few types of KITAS are made available for foreign citizens. They are classified mainly according to their uses and function.
A Work KITAS, for example, is generally given to foreigners who have received sponsorship from the company that employs them. The companies have to provide their Izin Mempekerjakan Tenaga Kerja Asing (IMTA) or their Permit to Employ Foreign Workers.
To start investing and doing business in Indonesia, you can apply for an Investor KITAS. There are two types of Investor KITAS or investment visas in Indonesia: Index 313, which allows investors to stay in the country for one year, and Index 314, for two years of validity.
The other types of KITAS are Marriage KITAS and Retirement KITAS. For foreign citizens looking to stay for more extended periods, opt for Kartu Izin Tinggal Tetap (KITAP), especially if you have a family with an Indonesian citizen.
Unlike KITAS, a KITAP is automatically renewed every five years as long as there is no change in the status. A person holding a KITAP retains all rights as an Indonesian citizen would and would receive an Indonesian ID Card (KTP).
That said, an investor or a foreign employee must obtain a proper KITAS type first to ensure that the company runs optimized.
Doing Business in Surabaya and Batam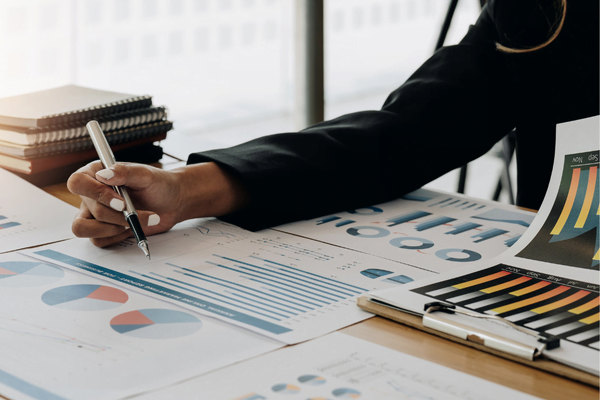 Indonesia has proved to be an excellent place to work and start a business. However, before doing so, there are a few things that you should take into consideration.
Primarily the type of business and its restrictions for foreign ownership. Afterward, you should consider the type of company and the formation requirements.
Among others, there are the talent and employment regulations, the present market and targeted customers, the infrastructure, and the prevailing regulations governing specific sectors.
Steady Growth in Surabaya
Aside from Jakarta, Surabaya has also been a major attraction for foreign investors. The Surabaya Regional Government has been focused on cooperating with several stakeholders in developing strategic ideas to enhance the city's development.
Surabaya has seen steady growth in investment and has always exceeded its set target and goals. Growth can also be seen in the infrastructure sector as the government continually improves the city infrastructure to attract more foreign investment. Regional zoning is also conducted to stretch investment opportunities.
Industrial Expansion in Batam
Batam has become one of the leading investment destinations. This is easily seen through the steady increase of investment that continues to flow into the region even amidst the COVID-19 pandemic.
A big part of Batam's appeal is its strategic location which is close to the Malacca Strait and Singapore. Aside from this, infrastructure development also acts as a catalyst for investors. Batam also has 2 Special Economic Zones, which allow for rapid growth in certain areas.
How To Apply For an Investor KITAS in Indonesia
As mentioned before, there are several types of KITAS. Each type has its own set of requirements attached to it. For more information regarding the condition, one could refer to Presidential Regulation No. 20 the Year 2018, Law and Human Rights Minister Regulation No. 16 the Year 2018, and Government Regulation No. 24 the Year 2018. However, the general requirement for KITAS includes
Filling out the application form,
Submitting a photocopy of the original passport,
Travel documents and visa,
Letter from the sponsor addressed to the head of the nearest immigration office,
Letter of guarantee,
ID of the guarantor,
Domicile letter,
And power of attorney letter (if any).
After completing all the required documents, the officers in charge are tasked with checking the completeness and authenticity of the documents. Applicants who submit complete documents will receive a receipt.
The head of immigration will then sign the form. About four days after the biometric data is received and approved, the applicant will receive the KITAS. Applicants must make payments at the rates already stipulated within the prevailing regulations.
Despite several KITAS types, the most common one that foreigners opt for is the Investor KITAS. Cekindo provides services to foreign citizens looking to secure such a permit. Cekindo also can extend services in consulting and aiding company registration.