The economy in China has been growing tremendously and the country is expected to be the world's largest economy within two decades, taking over the United States. More than 100 countries are now the economic partners with China, and Indonesia is no exception. Thanks to the geographical location of both countries, Indonesia also serves as an important trading partner for China.
The Ministry of Manpower has recently issued Regulation 228/2019 on "Certain Positions that Can be Occupied by Foreign Workers". This regulation relaxes foreign worker requirements in Indonesia, including foreign workers from China, in 18 sectors such as construction sector. Furthermore, Presidential Regulation 20/2018 was also enacted to attract more foreigners into Indonesia.
The number of foreign workers in Indonesia increased by 38.6% between 2014 and 2018. As of 2018, more than 95,000 foreign workers were working in Indonesia with the highest number of them coming from China. Most of them work as professionals, managers, directors, commissioners, consultants, technicians and supervisors in Indonesia.
In order to work in Indonesia, a work permit is required for foreign employees from China. In this guide, you will read more about the latest regulation and how you can go about applying for your work permit in Indonesian as a Chinese national.
Changes of Indonesian Work Permit Regulations
Effective from June 26, 2018, the Presidential Regulation 20/2018 laid out the important changes of working in Indonesia as a foreigner.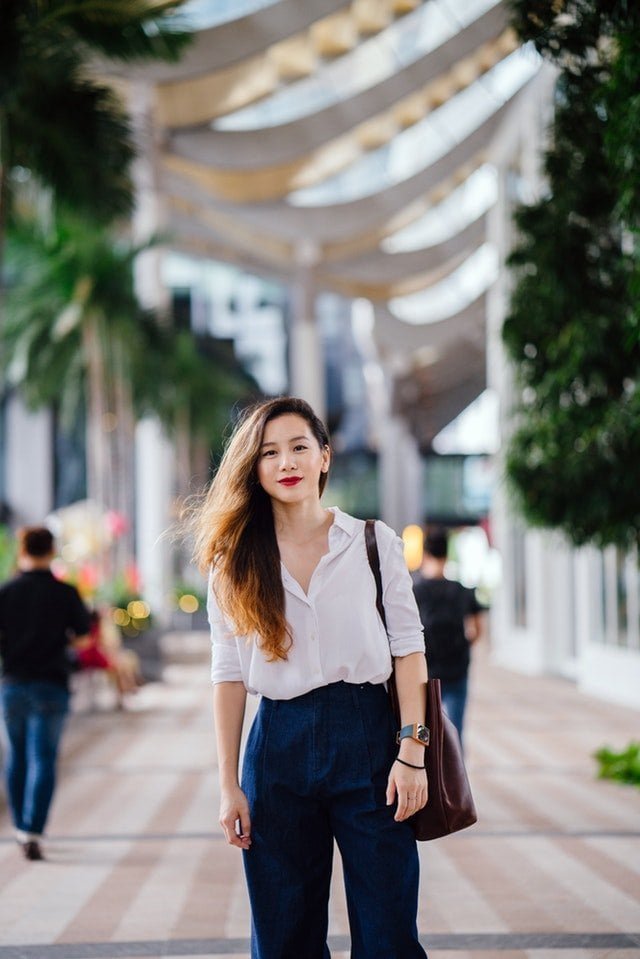 Chinese Foreign Employees do not Need IMTA
Previously, IMTA was required to obtain work permit for foreign workers. However, it is now combined with the Foreign Worker Utilization Plan or RPTKA approval in order to simplify the process.
Now it serves not only as a work permit for foreign workers, but also as the basis for the authority to grant a limited stay visa (VITAS) that can be converted into limited stay permit or izin tinggal terbatas (KITAS/ITAS).
Certain Positions do not Need RPTKA approval
The RPTKA Approval is no longer required for foreign directors and commissioners with a certain ownership of shares in the company.
The RPTKA Approval is also exempted for foreigners who are engaged in diplomatic and consular activities, hired by a local employer for emergency activities, as well as vocational activities for Indonesian tech-based startups.
However, it is also worth noting that this exemption for startups only lasts for three months, after which the company must apply for the RPTKA Approval.
Restrictions on Job Positions for Foreign Employees
Note that there are certain job positions that are prohibited for foreign workers. According to the Minister of Manpower Decree No. 349/2019, foreigners are not eligible to work and obtain a work permit for the following positions:
Personnel Director
Industrial Relation Manager
Human Resources Manager
Personnel Development Supervisor
Personnel Recruitment Supervisor
Personnel Placement Supervisor
Employee Career Development Supervisor
Personnel Declare Administrator
Personnel and Career Specialist
Personnel Specialist
Job Advisor
Job Advisor and Counselor
Employee Mediator
Job Training Administrator
Job Interviewer
Job Analyst, and;
Occupational Safety Specialist
Insurance Program for Chinese Foreign Workers
All foreign employees must be included in the insurance program with registration at BPJS Ketenagakerjaan (employment social security), as long as they have worked in Indonesia for at least 6 months.
Compensations for Foreign Employees
Foreign workers will be paid the usage compensation fund, or DKP. The payment of US$ 100/month to each foreign worker or each foreign position is compulsory by the foreign employers.
Mandatory Use of Indonesian Language in Training and Education
All training and education must be conducted in Indonesian language to foreign workers in Indonesia.
Submission of Foreign Worker's Report
It is compulsory for employers in Indonesia to submit their foreign employee's report to the Ministry of Manpower once a year. Previously, the submission was required every 6 months.
How Cekindo can Assist with Work Permit Application
Need to apply for a work permit? Work permit application in Indonesia is not something you should do on your own. Liaise with a licensed Cekindo specialist for all your work permit matters as we understand what you need and help you work and live in Indonesia easily.
Don't let application of work permit in Indonesia become an overwhelming process for you. Contact us now to help you get rid of the burden that lies ahead by filling in the form below.