If you wish to work or stay in Indonesian territory for a longer period, obtaining a limited stay permit in Indonesia alias KITAS is your primary goal.
What will you learn? This article elaborates the different options of stay permit in Indonesia or KITAS. It also helps clarify some of the questions you may have about the process, for foreigners doing business in Indonesia.
Click here: Free KITAS consultation, now!
The eligibility of a foreigner or expatriate to be granted a KITAS is based on article 23 Minister of Law and Human Rights Regulation number 27 of 2014. The regulation is about Technical Procedures for Granting, Extension, Refusal, Cancellation and Termination of to a Visit Stay Permit, Limited Stay Permit, and Permanent Stay Permit and Exclusion of Liability of Holding a Stay Permit.
What is KITAS in Indonesia and Why is It Important?
KITAS stands for Kartu Izin Tinggal Terbatas. It is a limited stay permit in Indonesia or a temporary residency permit that is valid for six months to one year. As the most common type of a permit for foreign residents, it requires an Indonesian sponsorship. A KITAS allows ITS holders to live in Indonesia for up to five years, with subsequent renewal every twelve months.
Indonesian government offers a 30-day free tourist visa in addition to visa on arrival for most countries in the world.
However, if you would like to stay longer in Indonesia for various purposes, for example to start a business, KITAS is the one you need to go for. Overstaying the visit visa period will result in penalties. The penalties can be a maximum of 5 years imprisonment and a maximum fine of 500,000,000 IDR (~37,000 USD).
Different Types of KITAS in Indonesia
It is important to note that a lot of information might be outdated from other sources with the 2011 new Immigration Law passed in Indonesia.
Here is the most updated information on the three most common types of KITAS compiled by Cekindo.
KITAS Work Visa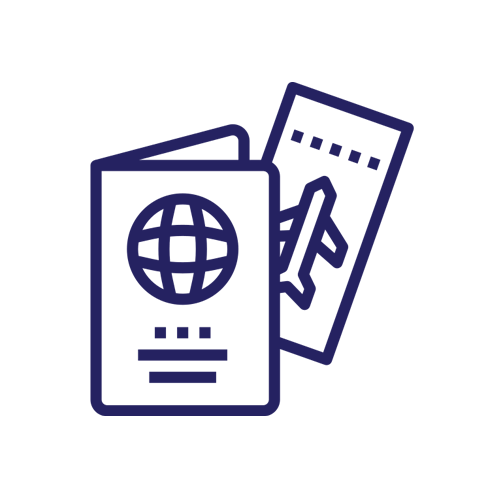 KITAS Indonesia work visa is sponsored by an Indonesian company or an organisation registered in Indonesia,. This includes an Indonesian-owned company, a foreign-owned company, a representative office and a public or private institution.
Before acquiring a KITAS work visa, you need to obtain your working permit/IMTA (Ijin Mempekerjakan Tenaga Kerja Asing). Confirm your job position and location at the sponsoring company in Indonesia. Your job position decides the length of your allowed KITAS duration.
To reiterate, sponsorship is required before any work visa or work permit can be processed. A sponsoring company should propose an applicant's job title carefully.
Sponsors of KITAS work visa are legally responsible for the visa applicants, i.e., to pay charges and fines if the respective applicants do not have the ability to do so. It is of critical importance for sponsors to be aware of these responsibilities.
Do you want to know more? Continue reading Work Permit in Indonesia from A to Z.
---
KITAS Marriage Visa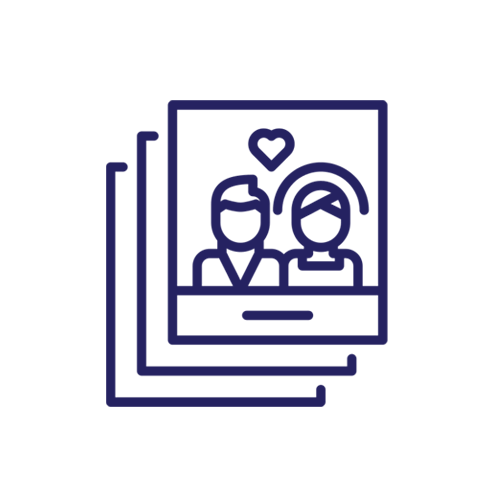 A foreigner legally married to an Indonesian citizen can be sponsored by his or her spouse to qualify for KITAS family visa. Be aware this is not an Indonesia working visa. You will only be allowed to stay in Indonesia but not to work there.
An official marriage certificate endorsed by the Indonesian government is mandatory for the application. If you happen to get married abroad, an Indonesian-legalised CNI (Certificate of No Impediment to Marriage) in Indonesian is required.
You can then go ahead with a permanent residence visa (KITAP) in Indonesia after a 2-year marriage. KITAP has 5 years validity with MERP (multiple exit and re-entry permit).
Learn more about spouse visa in Indonesia.
---
KITAS Retirement Visa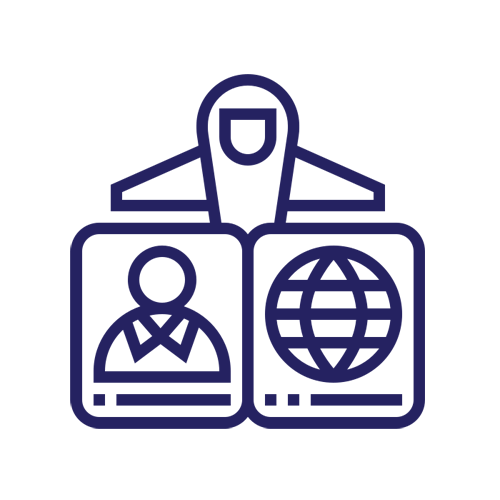 This visa is irrelevant to a business owner or entrepreneur. However, if you are 55 years of age or older, and wish to spend your retirement in Indonesia, you may enter Indonesia first on a tourist visa and then apply for KITAS retirement visa after a month.
With this visa, you can live in Indonesia for consecutive years. You can enter or exit the country as many times as you would like. You can also get a local bank account and hire a driver or maid. However, you should have no plan of working at all in Indonesia.
Retirement visa is popular among expats living in Bali. Read more about its requirements.
---
Process and Requirements of Acquiring KITAS in Indonesia
The process of a visa application in Indonesia might be stressful. We all know that. The process may take up to 10 weeks. Complete your early consultation with Cekindo to avoid unnecessary disappointment. Furthermore, a KITAS renewal is preferably done 2 months before the expiry date.
Now, let's discuss how to get the visa/permit.
Process for KITAS Work Visa
Pre-IMTA/Pre-working Permit Approval
Employer or organisation proposes to use foreign manpower to Local Manpower Department.
Expose session or interview from the Ministry.
Proposal approved by the Indonesian Ministry of Manpower.
Process for Pre-IMTA. They will inform your stay period in Indonesia.
IMTA/Working Permit Approval
Prior to IMTA approval, make an advanced payment of 100 USD per month for DKP-TKA (Development Funds in Exchange of hiring a foreign worker).
IMTA approval. You are now legal to work in Indonesia.
VITAS Approval
Apply for Telex visa as VITAS (Visa Tinggal Terbatas) Temporary Stay Visa pre approval.
Indonesian Immigration Office in Jakarta issues VITAS approval and send a telex to Indonesian embassy abroad.
VITAS approval process takes 5 working days.
Indonesian embassy abroad issues VITAS.
Collect VITAS in person before coming to Indonesia.
Convert VITAS into KITAS Work Visa with MERP
Once arrived in Indonesia, you have 30 days to convert a VITAS into a KITAS work visa. You cannot leave the country in the midst of the process else your VITAS will become invalid. VITAS is a single entry visa.
Prepare an application form together with required documents.
Go through biometric data processing at immigration in person.
Engage Cekindo with the paperwork and the rest of the process.
Process takes 8 working days.
Once approved, KITAS is now available as an online record together with MERP.
With KITAS, you can exit and re-enter Indonesia multiple times along with MERP. MERP has the same validity period as your KITAS. At least not until you find employment in Indonesia with sponsorship.
Civil Registration and Reporting
Take the following mandatory steps within 14 days after KITAS issuance.
Prepare required documents for living in Indonesia.
Present at civil administration department.
You will get the necessary civil certificates.
Process for KITAS Marriage Visa in Indonesia
VITAS Approval
Prepare documents: valid passport and a copy of passport, marriage certificate, copy of ID and family card of your Indonesian spouse with "married" status, copy of Indonesian spouse's latest bank statement, and sponsor letter.
Repeat steps in "VITAS Approval" of "Process of KITAS Work Visa"
Convert VITAS into KITAS
The same process as shown in "Convert VITAS into KITAS" of "Process of KITAS Work Visa" applies. After entering Indonesia, you have only seven days to convert a VITAS into a KITAS.
Please bear in mind that, however, you are still not allowed to convert your KITAS marriage visa into a work permit (MERP). At least not until you find employment in Indonesia with sponsorship.
Civil Registration and Reporting
Prepare required documents
Present at civil administration department
You will get SKSKPS (Certificate of Family Formation of Temporary Residents) and STM (Police Report Certificate).
You can consider converting your KITAS to KITAP after two years of marriage with your Indonesian spouse.
---
Why choose Cekindo for Your KITAS Application?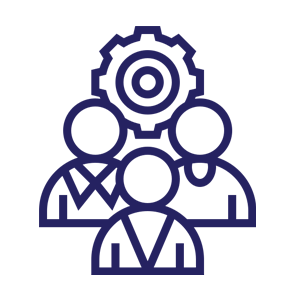 A TEAM OF VISA SPECIALISTS & LEGAL EXPERTS
We will identify the KITAS needs for you and family, specifically in accordance with Indonesia's immigration law and manpower regulations.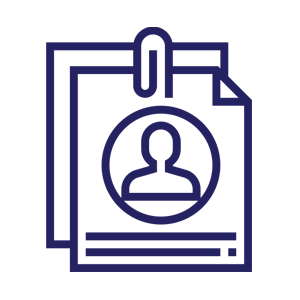 UPDATED APPLICATION
We will provide you with the updated documents checklist and fill in application forms for you.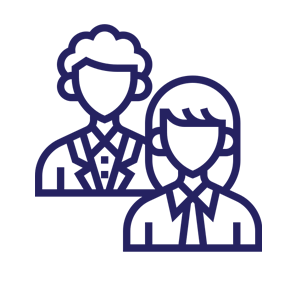 VISA EXPERT ASSIGNED TO YOUR COMPANY
A point of contact available throughout the process. Reach us via Hangouts and Whatsapp.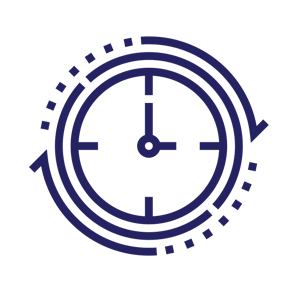 TIME-SAVING
Document preparation is the only effort you have to do. The rest will be informed by our visa specialists (Telex pickup at Embassy of Indonesia of your choice).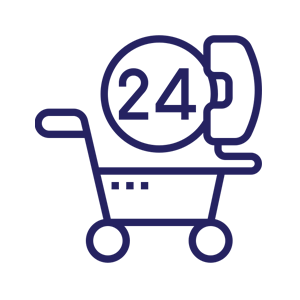 1-DAY SERVICE IN SINGAPORE
We provide assistance for visa application at Embassy of Singapore. Apply in the morning and obtain in the evening.
Final Notes on KITAS in Indonesia
Procedures for obtaining the residence status in Indonesia could be quite complicated and time-consuming with the tendency of regulations changing from time to time. It is common to avoid the headaches and hire an agent yourself or by your employer to help with the process more efficiently, especially the paperwork.
Cekindo's Indonesia Work Permit (IMTA) and Indonesia Working Visa (KITAS) processes give you the professional advice to maximize the chances of a successful application.
The requirements may be different between one KITAP type and another. A Spouse KITAS holder can apply for a KITAP after 2-year marriage. A Work KITAS holder can apply for a KITAP after holding the KITAS four times consecutively.
Frequently Asked Questions
Contact us now if you are ready to start your life in Indonesia or to think of discussing other options.