Despite the pandemic, Indonesia's booming digital economy has given significant economic opportunities to global investors looking to launch e-commerce businesses in the country. Rika Ninomiya, SELL in ALL's CBO and Strategic Partner, discusses her recent experience conducting business in Indonesia during this tumultuous period.
Why Invest in Indonesia's E-Commerce Sector?
Entrepreneurs from all over the world have been drawn to Indonesia because of its ingenuity. With over 170 million internet users, the country is the fastest-growing digital economy in Southeast Asia. Its demographic dividend is also encouraging, with over 70% of the country's entire population classified as working-age (15-64 years old).
As the country's investment and economic operations have grown, it has attracted an increasing number of international investors to establish a business in Indonesia.
Q: As a foreign-owned company, what about Indonesia has attracted you to set up an E-commerce business here?
I was actually born in Indonesia and spent half my life there. I have seen the advancement of the country in the last two decades. Indonesia is the largest market in Southeast Asia, and it is one of the fastest-growing emerging markets in the region, which has tremendous potential for further growth.
Moreover, the growth of the middle class in the past decade has been monumental, which has helped transform the country's consumer market. We have witnessed more rapid technology adoption, increased internet and mobile phones penetration in Southeast Asia, especially in Indonesia.
For SELL in ALL, specifically, we are in the business of providing technical services to support e-commerce businesses running their operations seamlessly. We set off in 2015 and currently have 11 offices in eight countries, two of them based in Indonesia.
Our team of e-commerce and technology experts supports both local as well as international brands. Also, now foreign businesses can benefit from an increasing number of highly skilled workers in Indonesia.
Q: What hurdles remain in doing business in Indonesia, and how do you tackle those challenges?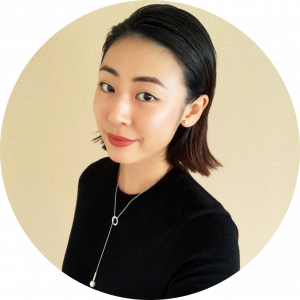 Initially, we were planning to set up our Indonesian company ourselves. But later we realized that setting up a company in Indonesia is highly complicated. Multiple certificates need to be obtained from various government offices. Even after the incorporation, navigating through numerous registrations to ensure the company can run smoothly is a very cumbersome process.
Then eventually we spoke to many consultants, and that's when we contacted Cekindo. Consultants at Cekindo took care of everything from incorporation, to after-setup corporate secretarial services, and various other business ancillary services.
And now, interestingly, we are utilizing Cekindo services in four countries: Indonesia, Thailand, Vietnam, and the Philippines as well.
I hear that these regulation processes have improved throughout the year, but I would still strongly recommend for foreign businesses to connect with experienced consultants on the ground.
Despite these challenges and changes that will continuously happen in Indonesia, the country is still an ideal place to do business. The challenges should not discourage but serve more as an overview of things to watch out for.
Indonesia's E-commerce Sector: Taking Advantage of the Growing Digital Economy
According to recent research undertaken by Google, Temasek, and Bain, Indonesia's internet economy would be worth USD 330 billion by 2030, nearly quadruple the present digital economy value of USD 170 billion in Southeast Asia, and predicted to reach USD 146 billion in 2025.
With a 52% year-on-year increase to USD 53 billion from USD 35 billion, e-commerce remains the digital economy's top growth engine, surpassing Singapore as the region's 'hottest investment destination.'
Q: How do you see this trend, and what are you going to do to capitalize on this momentum?
We did see and recognize this trend. That is exactly the reason why we wanted to set up a business in Indonesia quite early on. So now we are already riding the e-commerce wave, rather than trying to play catch up.
Indonesia is going through an unprecedented time right now. Seeing many local brands emerging in the past decades I feel so proud of how far we've come.
To support e-commerce, local consumers are showing support for these homegrown brands is astonishing and really is a proud moment for me. In the last few years of operating in Indonesia, we had the pleasure to meet a number of these local brands. Some started small from their living room to eventually having stores in shopping malls.
Irrespective of the business size, e-commerce has become a crucial part of business expansion. And what we, SELL in ALL, do is enable them to successfully scale their e-commerce business by reaching larger audiences, growing an online presence, and most importantly, increasing sales. We emphasize and always focus more on the outcome.
When you think you have mastered most of it, marketplaces will change, add, or remove some of these tools' featured requirements and even policies. On top of that, having multiple stores poses a new set of challenges operationally.
These are just some of the challenges faced by brands selling on multiple marketplaces. This will end up hindering business growth because brands end up getting too caught up with day-to-day operations.
Q: Can you explain how your solutions can help brands increase their sales and revenue through e-commerce channels?
Actually, you are spot-on about having a reliable tool is not enough. And eCommerce in SEA including Indonesia is still relatively young. It will continue to evolve, it will remain dynamic and fluid for quite a number of years. This is exactly the reason why we structured our solutions to be the way it is now.
Sell In ALL was founded in 2015 by 3 technology architects. Naturally, we started as a pure technology company. Our cloud-based multichannel integrated platform was designed specifically for those sellers and brands who are selling in multiple channels.
By integrating our platform to various marketplaces hosting cards, it was able to pull and consolidate all of the information, inventory, listing, so the operational management is centralized to increase efficiency.
People are what service entails. Ecommerce professionals that understand the industry and online selling work together with companies to plan and strategize on how to generate sales and income.
We understand that sometimes having a tool is just not enough because we need to navigate through this complicated and ever-changing world of e-commerce
Start Your E-Commerce Company in Indonesia with Cekindo
Starting a company in Indonesia consists of multiple procedures that are time-taking and overly official. Having company registration professionals, like Cekindo, by your side can save you a great deal of time as well as provide you with a hassle-free experience. Cekindo provides a wide spectrum of ancillary services related to company registration, like legal consultancy, business license and other documents acquisition, tax and accounting, and HR services.
Let's start by filling out the form below and talking to one of our professional counselors.