When it comes to starting a business in Indonesia, most of the time people will just think of Bali and Jakarta. However, as one of the fastest growing countries in the world, Indonesia has so many amazing cities that foreign investors can look into including Semarang.
Semarang is one of the largest metropolitan in Indonesia — ranked as the number one city in Central Java, with great potential of becoming the pocket investor area, especially investors from Singapore.
According to the Investment Coordinating Board (BKPM) in Indonesia, as of September 2017, Singapore is the largest investor in Indonesia, with 7.1 billion US dollars invested in the country. Meanwhile, the investment from Singapore continues to increase.
For Singaporeans, this is an opportunity of a lifetime that you cannot afford to resist — investing in Semarang, a booming city in the biggest archipelago in the world. In this article, we will explore why the statement holds true.
Key Facts of Singapore-Indonesia Strong Trade Tie
Cooperation between Indonesia and Singapore
Last year in 2017, Singapore and Indonesia celebrated their 50 years of diplomatic bilateral relations, marking an important milestone for both countries.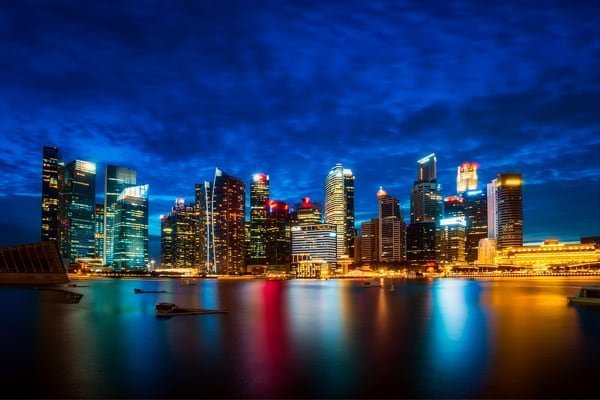 This remarkably mutual respect and cooperation will further enhance the business ties and connectivity not only between the two countries but also in the ASEAN region.
Close Proximity
Semarang, the capital of the province of Central Java, is located precisely in the heart of the populated northern Java. The strategic location of Semarang, therefore, serves as the ideal gateway for investors due to its close proximity to other popular industrial cities.
Kendal Industrial Park
Also known as Park by the Bay, Kendal Industrial Park is in Semarang with committed investments worth US$475 million, boosting trade tie. This Singapore's first industrial park outside ofBatam-Bintan-Karimun (BKK), is considered by far one of the most significant projects in Indonesia by Singapore, boosting trade tie and creating up to 4,000 jobs in Semarang.
Semarang – Another Paradise for Investors
With approximately 1.8 million people residing in Semarang, income per capita in this metropolitan city continues to grow every year, according to BPS-Statistics Indonesia in Semarang. The flourishing industrial sectors, along with the development of trading and retail sectors, make Semarang the perfect hotspot for foreign investments.
Besides, Semarang has much-improved infrastructures, complete facilities, and a wide array of entertainment. Being the third largest city in Indonesia, Semarang also has the highest number of people per capita.
Doing Business in Semarang: Singaporeans Are the Largest Investors
Testing the Water
So often that a Singaporean interested in doing business in Semarang first become an investor and open a representative office. The purpose for this is to get to know the Indonesian market and execute a successful market entry.
If their market analysis comes back positive, Singaporean investors will open a PT PMA. Investment in Semarang allows Singaporeans to build a CEO position before opening a physical office in Semarang.
The reason is simple because having a representative office and becoming its CEO through investment requires no huge capital investment. It is also relatively easy and quick way to start doing business in Semarang.
Large Singaporean Customer Base
Indonesia has become the most attractive country in Southeast Asia for Singapore companies seeking to expand their business. They also gradually look beyond the capital city and choose Semarang. Furthermore, this prospering city brings in tourists and customers from neighbouring countries, with Singapore being one of them.
The charm and prosperity of Semarang can be seen by its population growth of approximately 33% between the year of 2010 and 2014. On a side note, with 1,100 firms surveyed by Singapore Business Federation (SBF), 50% of them think that Indonesia is their prior overseas destination for investment.
Doing Business in Semarang with Cekindo's Assistance
It is clear that Semarang offers great business opportunities for Singaporeans to invest in Indonesia. Interested in doing business in Indonesia or particularly in Semarang? Our professional team at Cekindo can assist you. Call us now.