The start of the pandemic in 2020 saw several newly established startups slowly crumble due to the changes in the market. In the tech industry, the changes resulted in massive startup layoffs. However, businesses have also quickly adapted to slow the unemployment rate—data from Layoffs.fyi, an online layoff tracker tool, shows that the bad times are well on their way.
Although some companies can sustain themselves, such as software companies, they enjoyed high demand from investors and customers, which led to the SaaS bubble.
According to Layoffs.fyi, job cuts in Q1 of 2022 reached close to 10,000, while Q2 of 2022 has reached 8,700 already worldwide, and we've only reached June. The numbers are still far from the 60,000 job cuts in 2020, but the trend is not good.
May has become the worst month for layoffs. Big names like Cameo and Robinhood have gone through personnel cuts. This pivot hurts staff retention but can benefit the product over time.
The tech unicorn companies that caused a boom in the pandemic by creating jobs may have overpromised their potential growth and ability to raise funds in the upcoming funding rounds. This, in turn, is the reason for the layoffs, which is ironic.
Startup Layoffs in Indonesia: Signs Of The Tech Bubble Bursting
What's Happening in the Startup World?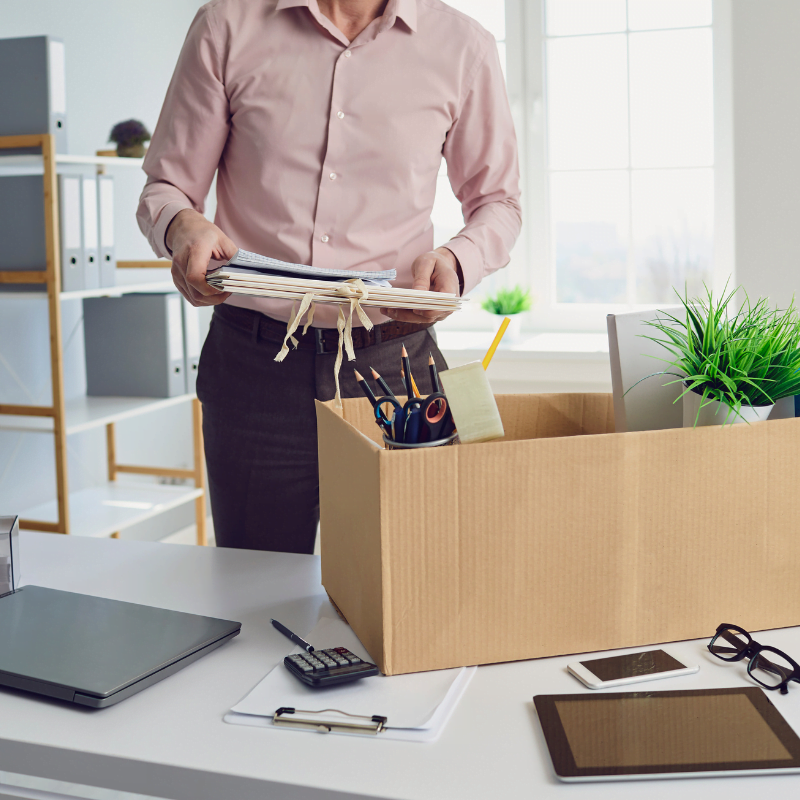 The startup world that saw initial panic during the beginning of the Covid-19 pandemic took their companies into a state of expeditious adjustment to turn into thriving businesses as they adapted to soaring markets and changing consumer behaviors.
With the tech industry focused on only growth for the past decade, the reality suddenly hits differently for those unable to capitalize on the time that has been given and is now running out.
The stock market drops at the beginning of May, combined with the Ukraine-Russia war, and the rising interest rates leading up to global inflation also contributed to the bubble burst.
Today's situation makes startups, especially at later stages, experience the complete opposite of good times. What was seen as the rebound year after facing the pandemic for well over two years now, 2022 has other plans. Tiny startups' plans to move on to becoming powerhouse businesses seem much more difficult. VC-backed companies have also decreased their valuation this past year, resulting in startup layoffs.
Since raising funds in the following rounds will no longer be as easy as in the past two years, VCs have advised investors to spend wisely. Especially for startups in their growth stage with multi-million dollar valuations with a high burn rate and about a year worth of cash.
With this downturn, VCs are not planning to completely stop making deals since there is still money to spend. However, record-high valuations and deal sizes will have to be adjusted more while investing in the digital talents of startups.
Startups will indeed have to compete more for VC investment and develop proper management strategies to sustain their business and the people. One good news, though, is that startups that make it out alive during this carnage will come out stronger than ever.
Addressing the Startup Climate in Indonesia
Rudiantara, the Chairman of the Indonesian Fintech Association Supervisory Board, stated that the recent startup layoffs in the industry carrying prominent names like Zenius and LinkAja do not indicate a startup bubble burst.
With recent headlines announcing digital talents being made redundant due to a low employee retention strategy, Rudiantara still believes that this is, in fact, the nature of the industry. With a 10% fail rate within the first year and a 90% fail rate within five years, he thinks this is still an improvement compared to the 2016-2017 period.
The former Communications and Informatics Minister thinks this phenomenon is caused because investors are now more focused on profitability instead of hypergrowth, which would then influence business owners to implement a more strategized working method.
How To Retain Prominent Players in Your Company
Seeing the startup layoffs happening worldwide, panic and fear seeping into every single person are but the norm. The slowdown of funding has the whole startup scene wondering whether this is a bubble or inflation has gotten the better of the industry.
Some companies would highly disagree with this as they are still hiring new and fresh digital talents who can provide ideas to improve companies. Finding a new job with abundant digital talents is arguably a more intense battle.
However, by implementing staff retention strategies, employees would focus on improving themselves, and finding a new job wouldn't be necessary. The conversation goes beyond salary benefits when discussing retaining startup talents, especially being a smaller company.
Thinking like the big guys is one key to staff retention. The big guys focus on providing add-ons for employees who look to enrich their personal and professional skills. A company, in this case, must not only promise but also pay attention to delivering these promises.
An environment like this provides the company with a slight edge in keeping employees as it feeds into the path of progression and development, seeing that a company is investing in its employees.
Outsourcing HR activities is not frowned upon and should be considered when planning a successful employee retention program. Cekindo provides HR Functions that can be used when planning such initiatives. Pro tip: A good employee retention program works with only a solid and motivated HR team.
One more thing the 'big guys' do is consistently define the roles and processes for every employee, especially for those who also require the use of soft skills like management. This is where a company could use the multitude of HR Systems to manage the team's development and progress appropriately.