As one of the biggest maritime nations in the world, Indonesia is always the world's leading source of crude oil and gas.
Though receding from its peak in recent years, the progress of the oil and gas industry in Indonesia has been successful in many areas, i.e. the establishment of the Production Sharing Contract (PSC) model and the commercialisation of Liquefied Natural Gas (LNG).
Highlights
Indonesia holds proven oil reserves of 3.7 billion barrels. It is the top 20 largest oil producer in the world, accounting for approximately 1.2% of world oil production.
Ranked 4th among LNG exporters, following Qatar, Malaysia and Australia.
It was the world's 5th largest natural gas producer in 2016.
In 2017, the total investment expenditure in oil and gas development in Indonesia was IDR 18.19 trillion (USD 1.3 billion).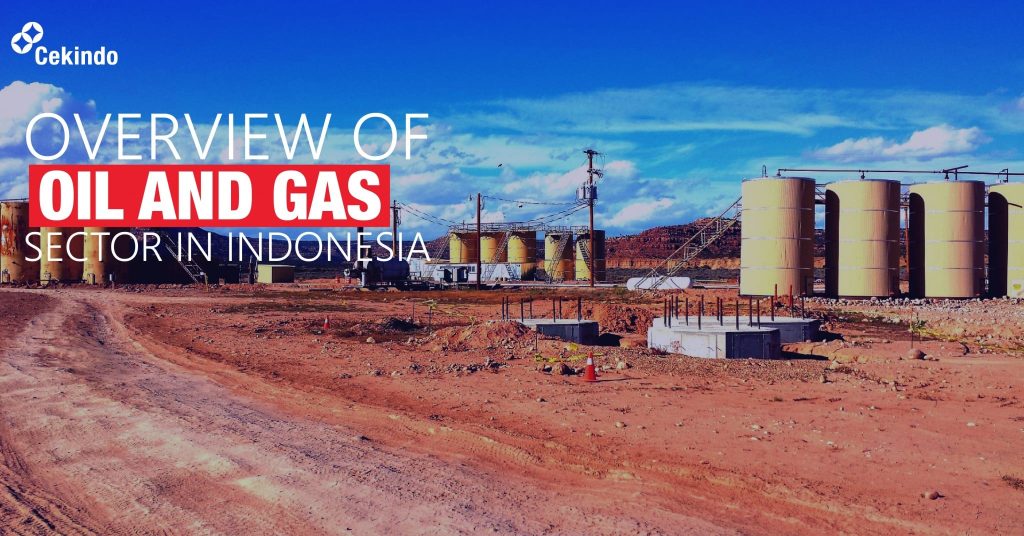 World's Oil and Gas Producer
Indonesia has taken an active role in the international oil and gas industry for almost 130 years after the first North Sumatra's oil discovery in 1885. Since rejoining as a member in OPEC in 2015, Indonesia has shown its commitment to the oil and gas sector. As of 2018, Indonesia holds proven oil reserves of 3.7 billion barrels and is the top 20 of oil producers in the world.
On top of that, the country is ranked the 5th largest natural gas producer in 2016. With its high level of consumption of gasoline, Indonesia holds a huge market share in the oil and gas industry. Revenue from the oil and gas industry contributes to more than 20% of the domestic income in Indonesia.
High-Potential Projects
Four promising oil and gas upstream plans have been initiated in 2016 under the national strategic projects (PSN) to boost the country's oil and gas activities. Under the initiation, infrastructure projects are fast-tracked as they are considered to be of strategic importance of the archipelago.
The four upstream oil and gas projects proposed are Inpex's Masela block; BP Berau's Tangguh liquefied natural gas (LNG) train 3; Chevron's Indonesia Deepwater Development (IDD); and Pertamina EP Cepu's Jambaran-Tiung Biru.
Besides, in the PSN list, three downstream oil and gas projects were included, such as the Bontang refinery in East Kalimantan, and the Tuban refinery in East Java.
Indonesia as the Oil and Gas Exporter
Indonesia was one of the biggest oil exporters in the world and is a member of OPEC (Organization of Petroleum Exporting Countries). However, with oil reserves decrease, Indonesia has started to import some oil for the nation's consumption in recent years.
Indonesia is also the fourth largest LNG exporter, only behind Qatar, Malaysia, and Australia. There are three LNG facilities in Arun in Aceh, Bontang in East Kalimantan, and Tangguh in West Papua. To increase production, a number of new LNG projects are at various stages of development, such as LNG refineries and gas pipeline. For example, PT.PGN launched a 34km gas pipeline in Semarang, Central Java to help broaden Indonesia's LNG customer base to China, and the west coast of the United States.
Production Sharing Contract (PSC)
Indonesia Upstream Oil and Gas Business Activities (exploration and production activities) are performed based on a Production Sharing Contract (PSC) which been adopted by many sovereign countries around the world, including oil exporters and some oil producers. Exploration is a series of activities to seek new oil and gas reserves. If the exploration discovers oil and gas reserves that are significantly profitable, this activity will continue to production.
With PSC, oil and gas companies only bear all initial expenditures of upstream oil and gas business activities. Those expenditures recovery will happen when the project reaches the production stage. If business activities are unsuccessful, all expenditures incurred will be fully the contractors' account.
Investments in Oil and Gas in Indonesia
As of February 2018, direct investment in Indonesia's upstream oil and gas sector has reached IDR 25.18 trillion (USD 1.8 billion). It is highly optimistic that investment in this sector will grow in the next several quarters, as there are no new obstacles to the investment climate in this sector.
Crude oil prices, currently ranging between IDR 909,340 – IDR 979,290 (USD 65 – 70) per barrel, have shown positive sign of recovering. It is an important stimulus for firms to invest in Indonesia's oil and gas. In fact, the spiking investment in oil and gas exploration in Indonesia has already translated into the higher oil prices. Only the first two months in 2018 have shown the investment in exploration accounts for 10.75% of total oil and gas investment in the said period—a remarkable growth as compared to 2-8% of the last six years.
Total Indonesia's oil and gas investment of IDR 25.18 trillion (USD 1.8 billion) in the two months mentioned above in 2018 can be broken down into:
Exploration: IDR 2.76 trillion (USD 197 million)
Development: IDR 2.85 trillion (USD 204 million)
Production: IDR17.49 trillion (USD 1.25 billion)
Administration: IDR 2.48 trillion (USD 177 million)
Indonesia's Oil and Gas Regulations
The regulatory hurdles and bureaucratic processes are the key barriers to investment oil and gas sector in Indonesia. Since the beginning of 2017, Indonesian has actively come up with solutions to reduce the overall bureaucracy by simplifying the regulations and providing more clarity. The clarification includes the introduction of "Gross Split PSC" concept. With the strong initiatives from the government, it is positive to see new investments pouring in.
Continue Reading
Fill in the form below and we will get back to you soon with information about the oil and gas sector in Indonesia.