A large number of startups wishing to expand to Indonesia today are hiring at least one external legal consultant in Indonesia to perform specific functions of the companies.
Legal consultants used to be overlooked by many businesses in an attempt to cut costs and carry out business operations as soon as possible. Understandably, having a great product or service is one of the critical factors determining your business success.
However, complying with the legal regulations is even more crucial to ensure your ultimate business triumph.
Starting on a new business venture in Indonesia can be exciting. If you're thinking about starting a business in Indonesia, you should hold your horses until you have spoken to a legal consultant, to make sure that you know challenges you could face taking the big step.
Why Every Business, Big or Small, in Indonesia Needs Legal Consultation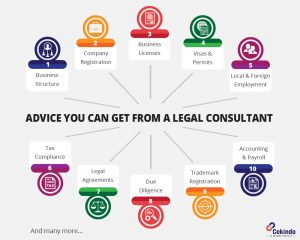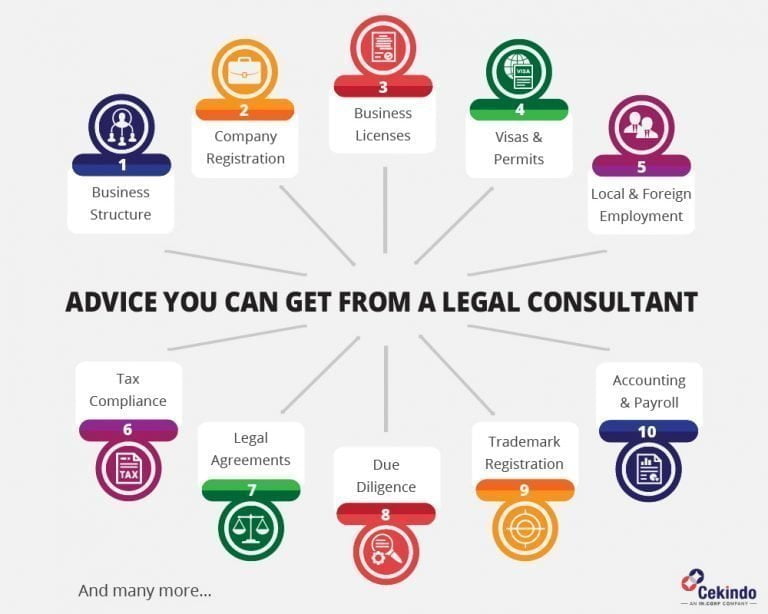 The use of legal consultants in Indonesia has been increasing not only in the case of large corporations but also in small and medium enterprises such as startups and other independent organisations.
But why do businesses of every size need a legal consultant in Indonesia?
This answer is clear and straightforward. A legal consultant can be invaluable to a company, assisting them to encounter challenges and issues that most business owners aren't set up to deal with by themselves.
Therefore, as a business owner, if you're willing to give trust to a reputable legal consultant, the outcome can be both professionally and financially rewarding for your organisation.
A legal consultant in Indonesia is a legal expert who is familiar and experienced with Indonesian laws and regulations.
They are employed by businesses to advise and share their specialist knowledge on the changes of policies; what strategy a business can take to comply with the law while at the same time making sure the business operates efficiently and increasing the company's bottom line.
Some of the most important business actions that require legal advice are stated below:
Trademark process and protection
Financing such as tax preparation, tax reporting, and other financial tasks
Matters to be Discussed with Your Legal Consultant
There are many things that you can discuss with your legal consultants to ensure the success of your business in the long run.
Here are some of the most crucial ones you need to talk over with your legal consultant in Indonesia, so that you are certain that you have followed through all your legal obligations.
1. The basics of your business
Business summary
Stage of your project
Business structure
2. The founders
The type of the founders according to your business structure. For example, directors, shareholders, and partners
Founder agreements
3. The employees
The type of employment you use in your business per your business structure. For example, contractors, employees (foreign or local), freelancers, consultants
Employment contracts or agreements, insurances, visas and permits
4. Intellectual property
Types of intellectual property protection you can have such as trademark, copyright, patents, design rights
Why Consult with Cekindo
Few of the very first things to do when starting a business in Indonesia is to do market research and hire a business consultant in Indonesia to help you out.
At Cekindo, we have professional experts for business setup across many provinces and cities in the country. It is no doubt that having Cekindo as an experienced business consultant in Indonesia by your side can assist your business progress smoother during the entire journey.
Cekindo acts as one-stop solution providers, offering you all required business and legal services for your business setup in Indonesia including incorporation, bank account opening, accounting, and tax services, visa and work permit application, recruitment and hiring, and many others.
All services provided ensure that your business is fully in compliance with the Indonesian Law and later to ensure business continuity in the country.
Discuss whatever legal and compliance matters you need to clarify with our incorporation specialists in Indonesia now. Fill in the form below.