As  Southeast Asia's largest economy, Indonesia has robust trade relationships with nations across the globe. Because it is the world's fourth most populous nation, companies are often interested in market expansion in Indonesia.
A rapidly growing economy, particularly in several sectors, makes Indonesia an attractive market for companies related to fast-moving consumer goods, automobiles and many other types of manufacturing.
Indonesia's top three trading partners are Japan, China and the United States, closely followed by Singapore and South Korea, according to the MIT Observatory of Economic Complexity. Globally, this ranks Indonesia 28th. While its main exports are industrial commodities such as coal briquettes, petroleum gases, crude palm oil, crude petroleum oils and natural rubber, Indonesia is also known for electric appliances, the automotive industry, textiles and apparel, footwear, medical devices and plywood.
On the import side, Indonesia's top trade partners are Singapore, China,Japan, Malaysia and South Korea. The main products they send include refined petroleum products, aircraft, parts and accessories for motor vehicles, machinery and equipment, chemicals and food products.
According to an ING International Trade study, Indonesia's exports should grow to US$469 billion in 2017, making Indonesia the 21st largest exporter globally. Demand for imports will also grow to US$487 billion in 2017, boosting Indonesia to the 20th spot on the global importer list.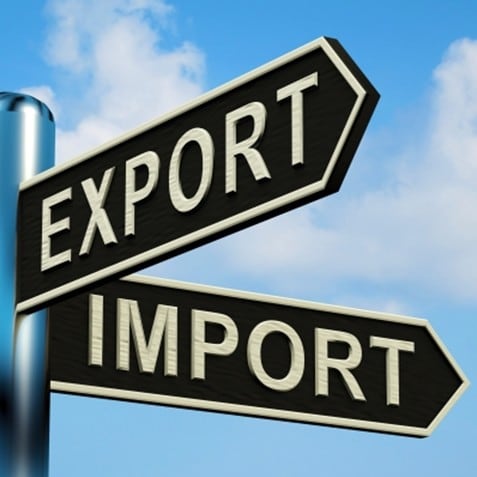 Importing products to Indonesia can be complex because of the licensing, tariffs and taxation systems in Indonesia.
As a member of the Association of Southeast Asian Nations (ASEAN), Indonesia has special tariff rates for products coming from its fellow member countries.
Average import duties range from 0 to 15 percent, but can go as high as 150 percent for items such as distilled alcohol products.
Value Added Tax (VAT) also applies to many goods, varying from 0 to 10 percent.
Luxury items may also be subject to special taxes as high as 35 percent.
Rules for product registration in Indonesia or importing licenses in Indonesia are stringent. Companies that fail to comply can face stiff still penalties of up to 500 percent. Furthermore, some items can only be brought in through government-sanctioned importers or are subject to quotas.
For example, all food products must be registered with the Indonesian Food and Drug Control Agency, and there are special requirements for medical device and cosmetic product registration in Indonesia.
Without an experienced partner, companies can find market entry in Indonesia to be frustrating or even costly. Whether your firm is considering initial exploration of market expansion and needs an Indonesian market survey or assistance in selecting the proper business visa for Indonesia, Cekindo is prepared to be your business partner in Indonesia. Cekindo can help navigate the complexities of company set up in Indonesia, offering a full range of business services in Indonesia, ranging from product registration and distributor or buying agent selection to payroll services in Indonesia.