Who wouldn't want to live on a little tropical island where the sun always shines? Moving to Bali with kids is becoming a viable option and gives you a spiritual feeling.
The island is home to stunning rice terraces, river valleys, beautiful beaches, and a rich exotic, almost enchanting culture. Yet, there are also modern towns with plenty of urban cafes, restaurants, and shopping malls with entertainment facilities such as cinemas. Moving and relocating to Bali will feel like heaven.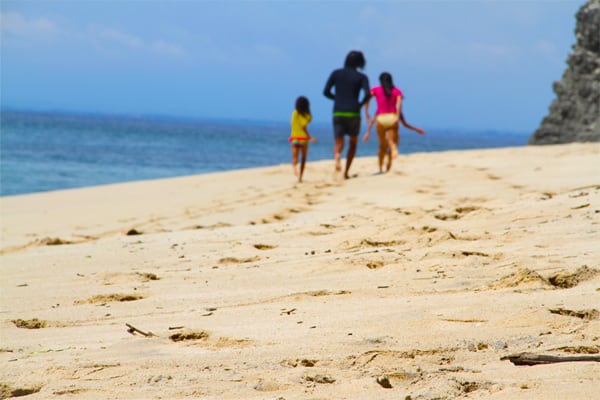 There are playgrounds for kids and international schools, making it a great place to relocate for families with kids of all ages. Yes, it sounds quite ideal but how about the paperwork? What do you need to arrange everything? Which visa is needed? We are here to help and answer those questions for you.
What Visa Do You Need for Moving to Bali with Family?
What visa you need depends on several things. Are you starting a business? Are you going to work for a company or are you going to be working from home for a business located abroad? One thing is for sure, you can't just move here and start working, you will need a work permit. Here's what you can do:
1) Get a Company to Sponsor Your Moving to Bali
Getting a company to sponsor you for a stay- and work permit (KITAS/ITAS & RPTKA) is not easily done. It takes quite some paperwork, time, and money.
You can't apply for just any job, you need to be highly qualified for the position and not just any company can sponsor you, they need to have the legal documents to hire a foreigner.
This way, the government of Indonesia protects and secures jobs for the locals. The following rules apply for obtaining a work permit:
You are not allowed to work until your work permit is done. (takes at least two months)
The applicant needs to be between 25 and 50 years old. (55 years old and above can apply for retirement KITAS/ITAS)
Processing the KITAS/ITAS can only start when all the documents are complete.
The minimal capital or value of the sponsoring company is 1 billion rupiah
Family members will need to get a family stay permit: KITAS/ITAS keluarga.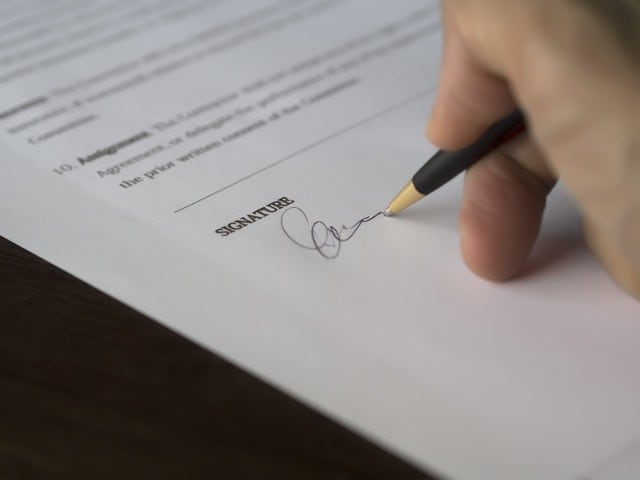 Once the paperwork is done, you will need to go to an Indonesian Embassy outside the country and officially apply for the work visa. If not traveling back home, Singapore is probably the best option. Your KITAS/ITAS is valid for 6 months or one year before it needs to be extended.
After 3 years, you can apply for a KITAP/ITAP which allows you to stay for 5 years without having to extend. Your family will get to stay in Indonesia on a family KITAS/ITAS, known as KITAS/ITAS Keluarga.
The company sponsoring you will apply for these stay permits as they are applied for together with your own KITAS/ITAS. Do note that you are not allowed to work on a KITAS/ITAS Keluarga.
2) Start your own business
To start your own business in Bali, you will need to legally set up a company, open a local bank account, put in USD 10.000, and apply for your stay- and work permit. Your investment plan needs to be for 10 billion rupiahs and the minimum capital amount is 2,5 billion.
Again, as you apply for your KITAS/ITAS and RPTKA, you also need to arrange KITAS/ITAS for your partner and kids. They will get a KITAS/ITAS Keluarga which allows them to stay and exit the country as they like but it does not allow them to work.
3) Get a Social Visa or a multiple entry Business Visa
Social visa
If you are only planning to live here, not working for or earning money from an Indonesian company, you won't be able to get a KITAS/ITAS unless you'd be either retired or married to an Indonesian.
Read more about retirement and spouse visas.
What you can get is a social visa allowing you to stay in the country for up to 6 months. After 6 months, you will need to exit the country and apply for a new visa. Do not try working on this visa, you risk a huge fine and deportation.
However, a social visa can come in handy if you are exploring options for starting a business in Bali. You can get a good feel of what living is like here on the island and see if you and your beloved family really want to go through with it.
Business visa
You can also get a multiple entry Business Visa. This visa is valid for 1 year, allowing you to enter the country as many times as you like. The only downside is, you will have to leave the country at least once every 60 days. A local company will have to sponsor you to get your business visa done, taking approximately 1 week.
On a business visa, you are also not allowed to work or earn money in Indonesia and you won't enjoy the benefits of having a KITAS/ITAS such as opening an Indonesian bank account, getting a local driver's license, and receiving discounts on entry fees and such.
Moving to Bali with Family – Let Us Help You
Settling down in Bali, far away from home, can be quite overwhelming. The rules can be confusing sometimes, especially considering they are changing quite often, and the paperwork can raise too many questions in need of answers.
At Cekindo we have experts ready to jump in and help, assisting where needed, advising, and helping with practical things that come in handy when planning to stay in Bali for a longer period of time with your family. Here are some examples of things we can help you with:
Getting the right visa for you and your family in Bali
No matter which visa would be best for you at this stage and/or the next, we can help you obtain it, saving you lots of hassle, confusion, and time. We can sponsor you for a social visa, a business visa and we can help you obtain the KITAS/ITAS and RPTKA you need to start your own business.
Opening a bank account
Owning an Indonesian bank account can be quite handy as overseas transactions and money withdrawals in foreign countries are expensive. On top of that, owning a bank account makes life a whole lot easier, allowing you to pay for your local insurance, electricity, flight tickets, and so on.
Most banks require you to have a KITAS/ITAS in order to open an account but exceptions are made with a local reference such as Cekindo. You can also open a bank account in USD or other foreign currencies.
Health insurance
Good health insurance is vital to have, especially when moving to Bali with kids under your care. When you have obtained a KITAS/ITAS for yourself and your family, you have to register at BPJS Health, a governmental institution.
Everyone that resides in Indonesia for more than 6 months is obliged to register. You or your company will pay a monthly fee, entitling you to basic healthcare at local clinics. When needed, these clinics will refer you to the hospital. Employers must register their employees and resident family members.
For those living in Indonesia but not working, you can register online. To be safe, get expat insurance on top of the BPJS or high-quality travel insurance. Yes, these expats insurance are expensive but you can have peace of mind that you are safe and entitled to the best healthcare for you, your partner, and your kids.
Moving to Bali with a family? Let us know and we will assist you. Drop us a message through the form below.