There are different kinds of visas available in Indonesia, allowing visitors to stay for one month, two months, and up to 6 months in a row. Before you fly into the country, it is good to be well-informed about the latest visa regulations. You wouldn't be the first to have to exit the country unexpectedly because of wrong information and/or assumptions especially related to visa extension in Bali.
Travelers who want to stay in Indonesia for longer than 60 days, have to get their visa done at an Indonesian embassy abroad. For less than 60 days, you can get your visa upon arrival at the international airport of Bali. The different types of visas and the rules that change quite often can cause some confusion.
Types of Visa for Foreigners
Free 30-day visa on arrival
non-extendible
Paid 30-day visa on arrival
1-time extensible
Multiple entry business visa
a maximum length of one stay in Indonesia is 60 days, the visa is valid for 1 year, non-extendible
Single entry business visa
valid for 60 days and 4-times extendible
Social-cultural visa
valid for 60 days and 4-times extendible
Extending 30-day Bali Visa on Arrival
Upon arrival at Bali's Ngurah Rai Airport, there are two immigration lines. One is for the free visa on arrival, valid for up to 30 days and non-extendible. The other line is for the paid visa on arrival, costing USD 35. This visa is extendable one time for an extra 30 days. When your extra 30 days are up, you have to leave the country.
Visa extension in done at one of the immigration offices on the island, located in Jimbaran, Denpasar, and Singaraja. Note, that you cannot simply choose which office you prefer as it depends on your location.
Moreover, if you are planning to extend your visa, be sure to do this in time. If you wait until the last minute, you will find yourself in trouble.
Regulations say you need to extend your visa on arrival at least 7 working days before it expires and a social-cultural visa 14 working days. As Bali is very popular among foreigners, you can expect long lines.
Do not forget to respect the culture and dress up formally, wearing shoes, and covering your knees, shoulders, and breasts. Some people got denied entrance "just" because they were wearing flip-flops.
This can be quite frustrating especially if you traveled a long way to get there. Also, note that extending your visa is a time-consuming thing to do as you need to go to immigration 3 times.
The first time is to fill in the forms (bring a pen with black ink!), and the second time is to pay for your visa and to take your photo and fingerprint. The third and last time is to pick up your passport.
Extending Through an Agency
Extending a visa through Cekindo will save you a whole lot of time and hassle. You will only need to go to immigration one time to take your photo and fingerprint, while we will take care of the rest.
Moreover, when extending a visa with Cekindo, you can be sure that your new visa will not be late due to lack of information regarding the process in Indonesia where regulations change quite often.
Learn how to get a perfect visa agent in Bali: What are the Most Common Problems with Visa Agents in Bali?
Extending a Single Entry Bali Business Visa
The 60-days visa needs to be obtained at an Indonesian Embassy abroad and it allows a one-time entry to Indonesia for up to 60 days. The advantage of this visa is that it can be extended monthly for up to 6 months when using a local sponsor.
The process is the same as described above, but with this visa, you will need to go through the extension process every month. How to get a sponsor? Your agent can also function as your sponsor. Smart and convenient!
Continue reading: Find the Right Visa Sponsor in Bali
A social visa is basically the same as a single entry business visa. With a local sponsor, you get to stay on Bali Island for up to 6 months. You can apply for this visa in your home country or any Indonesian Embassy abroad. You will need an invitation letter from your sponsor. It can be a Balinese friend or an agent like Cekindo. Your social visa (sosial budaya) is valid for 60 days and extensible 4 times.
Say No to Visa Runs to Singapore
There is no secret that many foreigners tend to fly to neighbour countries for a day or two and come back to Indonesia. Even though, this activity cannot be classified as illegal, it is far from what governments want foreigners to do.
Recent development has proven that patience of Singaporean officers is over. If the officers assume that your one day trip is just a visa run, the access to Indonesia can be denied at the airport, and you might be deported.
Why Choose Cekindo as Your Visa Agent in Bali?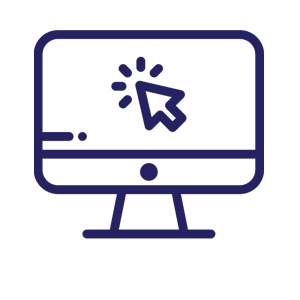 ONLINE APPLICATION
Through Cekindo, your business visa application is made simple and easy. With an online application, all you have to do is provide the documents you need.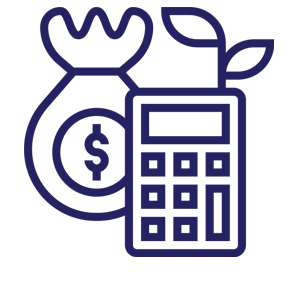 FAST & COST EFFICIENT
You will receive your visa in less than 10 working days through the online application. You can also save a substantial amount of money by not having to visit the immigration office.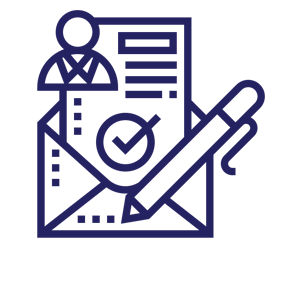 SPONSORSHIP LETTER
Cekindo will serve as your sponsor and provide you with a sponsorship letter as a legally registered company in Indonesia.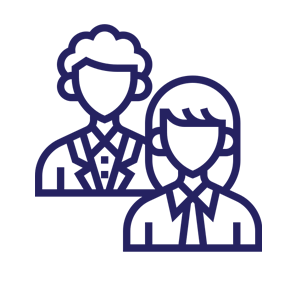 VISA EXPERTS
Cekindo has a visa specialist team ready to provide business visa advice and guidance as well as other visas and permits.
Do not play the risky game with your visa and avoid re-entering Indonesia monthly. Our consultants can advise you on what visa meets the purpose of your stay the best and help you to extend it. Fill in the form now.