Buying property in Bali or throughout Indonesia feels easier than ever. With new laws introduced, foreigners are encouraged to do property investments, especially in Bali. The new property regulations make Bali an alluring destination for property investment.
For the past few years, global property markets came to a standstill due to the outbreak of COVID-19, and Indonesia was no exception. However, the long-term outlook of Indonesia looks optimistic.
Optimism comes from factors like relaxed foreign property ownership regulations, affordable property prices, and buyers postponing their purchase decision to the current year.
Those characteristics may increase the inflow of property investors, thus adequately contributing to uplifting the market and witnessing a rebound through the second half of 2021.
The Outlook of Property Investment in Bali
The trend of buying property in Bali has shown exponential growth in return on investments and capital gains. Property prices keep rising by 20% and in some popular areas even reach 40% as the highest increase rate in land prices in Indonesia.
In terms of taxes, the Indonesian government revised the luxury goods (PPnBM) tax policy for properties. Previously, apartments with a selling price of at least IDR 10 billion and houses with a selling price of at least IDR 20 billion were subject to a 20% luxury goods tax.
The latest revision has now raised the minimum price to IDR 30 billion (for all types of property). The decision to raise the minimum price is designed to boost Indonesia's luxury property sector.
While 2020 was a sluggish year, in 2019 AirDNA, a leading data and analytics provider of global short-term vacation rental, tracked an increase of 42,000 active rentals in Bali listed across Airbnb and HomeAway.
These numbers of active rentals account for 7% quarterly growth since 2017, with an average occupancy of 57% at an average daily rate of US$144.
Signs of Recovery in Bali
Bali is on its way to recovery, as the local government rolls out its island-wide vaccination program, serving hospitality workers as a priority, and its central government reopens its borders for selected visa holders.
And according to Minister of Tourism and Creative Economy, Sandiaga Uno, in April 2021, domestic arrival in Bali reached approximately 8,000 visitors a day – 50% of pre-Covid-19 domestic arrival.
Indonesia's Job Creation Law Impacts on Property Investment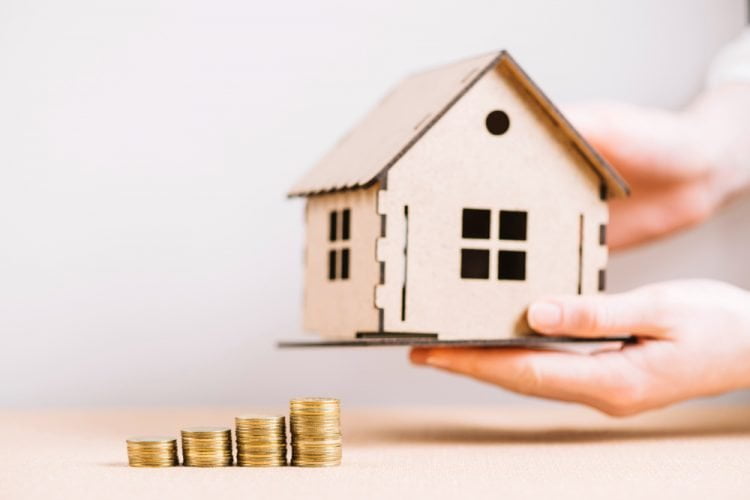 With the Enactment of the Omnibus Law, the government amended several stipulations in Indonesia's Spatial Law, Building Law, Housing Law, and Apartment Law, with the intention to improve the ease of doing business, specifically in the Indonesian property sector.
Previously, investors who were buying property in Bali were required to obtain a spatial utilization permit issued by the local government before commencing their business. This process is not only lengthy and complicated but also varies from one region to another.
However, the Job Creation Law has replaced it with a document called Kesesuaian Kegiatan Pemanfaatan Ruang (Space Utilisation Conformity) that simplifies the owning process.
Each local government helps to upload a detailed spatial plan to Indonesia's Online Single Submission (OSS) system – a central digital system to process business-related permits, checks, and more.
This means that businesses can conduct a self-assessment on whether their proposed business activities in the desired area conform with the prescribed utilization of the land. If it does, businesses can then quickly move ahead with the licensing process, directly in the OSS.
Another significant change introduced is the approval of foreigners to own apartments under a Freehold Title Certificate for Apartment Unit, which is built on top of land with a Right to Build or a Right to Use permit.
Despite the redaction of burdensome steps, certain conditions and requirements remain, specifically for foreign investors who seek to build apartments or villas from scratch.
As the new regulation states, building owners are to appoint a group of building service providers, consisting of a planner, a manager, and a supervisor before starting construction.
This could lead to an increase in production costs and cause foreign investors to look at buying existing properties as a more profitable option to increase their Return on Investment.
Things to Avoid When Buying Property in Bali
While promising markets and relaxed regulations are good news for foreigners who are considering buying or leasing a property in Indonesia, especially Bali. There are 8 common mistakes buyers need to be aware of before investing:
In Indonesia, land certificates dictate the legal rights to property. Checking the land certificate thoroughly will help the investor to avoid any sort of discrepancy that arises post-investing.
Some properties have no road access, which sometimes becomes an expensive affair to build and/or get access to a neighbor's land. Having an agreement with the neighbor before the building starts could avoid unnecessary expenses later on.
There are 2 key terms investors need to familiarize themselves with – Zoning and Land Aspect. Zoning applies to a large area dictating how your land can be used as per the government rulings whereas the Land aspect applies to a single plot of land.
Checking the land's zoning restrictions is very crucial as it dictates if you can run the intended activities in that zone. For instance, if the land is in a "green zone" you will not be able to build anything on it.
Not understanding tax regulations for real estate and stating a lower price on documents can pose legal threats and even denial of transfer of title to the buyer.
Buying a property without conducting due diligence is a risky business. It is always suggested to conduct due diligence in order to effectively mitigate risk or any issues.
Depending on what type of activities you want to undertake, different types of property rights are available to the holder:
Right to Build – Entitles its holder to build property on land that it is issued for.
Right to Use – Generally used by companies having a certificate for manufacturing activities.
Right of Cultivation – Allows its holder to use a piece of land for agricultural and farming purposes.
Right of Strata Title – Allows foreigners to own a unit, an apartment, or an office, in a multiple-story building without being the owner of the land on which the property is built.
Buying Property in Bali For Foreigners
Even with the relaxation of government laws, buying real estate in Bali can be a tedious task. InCorp Indonesia (formerly Cekindo) provides a range of comprehensive services to help you in setting up your land and property investment plan in a secure way. Be it conducting due diligence to help you assess the credibility of the company you want to work with or understanding the foreign ownership