Indonesia's resourcefulness has appealed to entrepreneurs from all over the globe. As the country has seen an increase in investment and business activities, it has attracted more and more foreign investors to set up a company in Indonesia.
Cekindo talked with one of our clients to know the market dynamics and how they handle their business during the pandemic in Indonesia. Get a look into our interview with  Stein Zahl, Country Manager  Indonesia & Vice President Sales for Asia-Pacific for Marketer Technologies, a Norway-based company that specializes in digital marketing for the real estate industry.
The Current Scene of Indonesia's Digital Economy
Cited from 'Indonesia Consumption Basket' – a survey conducted by DBS Bank in December 2020 – the number of e-commerce customers in Indonesia increased to 66% after the Covid-19 pandemic hit the country. In addition, Indonesia's Central Bank, Bank Indonesia, also projected that digital transactions in the country will record a double-digit growth this year, with a notable acceleration coming from digital banking and e-commerce transactions.
With these promising prospects, coupled with many regulatory reforms going on, the country is becoming a sought-after destination for business owners and investors to set up a company in Indonesia.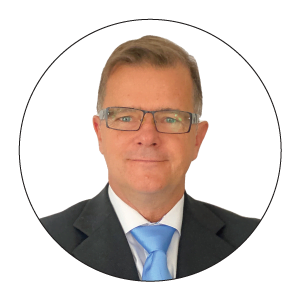 Q: What has attracted you to set up a company in Indonesia?
"First, Indonesia has a large and proportionally young population. They are very internet savvy and spend a lot of time on social media platforms and surf the internet extensively in general,"
Since we are an AI-Powered Digital Marketing solution provider, such factors are perfectly aligned with our business platform.
The combination of the growing digital market with a 270+ million population, presents an enormous opportunity to set up a company in Indonesia. Apart from these factors, the Indonesian real estate sector is in need of modernizing their approach towards effective digital marketing solutions. We believe our AI-powered digital Marketing platform and the Indonesian real estate market is a perfect match.
Q: Could you share your point of view on what remains a hurdle in setting up a company in Indonesia?
I believe it varies between different business sectors. Different business sectors may encounter different problems. Being in the digital marketing industry, we have found the process straightforward. To set up a company in Indonesia and to get the required permits, we simply followed the rules and obtained them without any hiccups.
However, being an international company, in our opinion, the Indonesian banking system, and payment system are still lagging. It's difficult for an Indonesian company to do business with an international company when money transactions are involved. It is a cumbersome procedure, takes time, and it is expensive for the Indonesian entity. We hope to see improvements in the Indonesian banking system, and especially money transactions policies shortly.
Finding The Right Talent
According to the Boston Consulting Group report, 65-70% of Indonesian workers acknowledge that technological improvements will impact their careers, this is above the global average of 61%. Indonesian working population seems to understand the significance of reskilling and upskilling to remain relevant, and they are willing to fill up the gaps when necessary.
It also showed that Indonesian youths (from the age of 15 to 35) tend to possess a mindset that is inclined to be a job-creator, more so than a job seeker, as a third of them in the study, desired to hone their entrepreneurial skills, in hope to one day start a business of their own.
Q: What do you think of Indonesia's talent pool. Do they have what businesses need?
Yes absolutely. I have good knowledge of the educational system and the SME sector in Indonesia. I believe that Indonesia is sitting on one of the biggest pools of talent when it comes to the social media and digital marketing sector in the whole of SEA. In fact, this is one of the reason that attract us to set up a company in Indonesia.
The combination of the educational system and entrepreneurial spirit, which is also being encouraged by the government, creates highly motivated individuals, which I believe will do a fantastic job. So, fusing those talents with the company's culture, and the internal training, for us as a company, has worked very smoothly. And I believe that foreigners who wish to set up a company in Indonesia will have a very similar experience when recruiting from here for tech sectors.
Q: What Does 'Entrepreneurial spirit among Indonesians' mean to you?
Indonesia as a country, compared to western countries, does not have a security network in place if you lose a job. So, that shapes the mindset of young people. Moreover, I think the social and economic situation has also triggered this entrepreneurial mindset among Indonesians. They can't just be stuck all day and sit around waiting for somebody to hand them a new job. They have to actively go out and find an opportunity that is right for them. This is something which they are already used to.
"And the Covid-19 situation has accelerated this entrepreneurial spirit in the sense that they are forced to actively look for new opportunities. My impression is that they are grasping these opportunities with both hands at the same time,".
So compared to other countries in SEA, the entrepreneurial spirit in the Indonesian tech industry is probably on top. And it's worked out not only for locals, but also foreigners who want to set up a company in Indonesia.
Ensuring Business Growth During and Beyond a Pandemic
It is now much easier for companies to put themselves in the hands of the consumer because Indonesian are comfortable, and trust using digital channels to shop and make a purchase. However, studies have shown that Indonesians have a preference towards the established brands, especially for products that require higher investment and a longer-term horizon, such as housing and utilities, healthcare, social welfare, and savings.
Q: How do you see the real estate industry in Indonesia, especially when it comes to marketing?
The real estate industry has changed very little in the last 10-30 years when it comes to marketing, as people tend to stay with what they already know.
So, a part of our job as digital marketing professionals in Indonesia is to educate the real estate players on what it means to run a professional digital marketing campaign, because that is different from what they have been doing so far.
So, regarding creating brand awareness – it may not be specifically towards the brands, but rather more towards the established system behind it. Because the way people do every real estate transaction is known and familiar to them…so they think, 'why change to something new…it will be scary and unfamiliar." That's the mindset that we want to change.
Since selling or buying a house is a big financial transaction, people prefer to do it in a safe and trusted way.
Q: How does Marketer ensure that their clients can safely sell their property?
I would like to mention that Marketer Technologies is a digital marketing company that is 100% focused on the real estate industry. We do not sell cars or any other merchandise. We are focused to deal in the real estate industry because that is the industry that we know inside and out.
We know what is important for real estate developers and real estate agencies. It comes down to a couple of things. You want to sell your apartment as soon as possible. It is as simple as that. That is how the real estate business works. You want to sell your unit as long as possible.
To do that, you need to reach a huge audience in a much shorter amount of time. And the number of leads that the digital marketing campaign gives you, is not the most important thing in marketing.
What is important is the quality of those leads. Because previously, developers used technologies that gave a thousand leads. Can you imagine how many sales and marketing staff that developer had had to chase for a thousand leads? That is very expensive, and the leads are very low in quality.
So instead, we empower our clients by giving them high-quality leads. So that the sales and marketing staff at the developer or the agency can spend time doing what makes a difference, that is converting leads into actual sales of the portfolio. That is what's important and that is what we do in Marketer Technologies.
Commence Your Business Amidst The Pandemic with Cekindo
Setting up a company in Indonesia is viewed as a profitable prospect for investors, but doing so on your own can be time-consuming and expose you to procedural errors. Cekindo's smooth business registration process saves you a lot of time and effort. Our specialists are happy to assist you in obtaining the required permits, such as business and import licenses. With our tax and accounting services, we also give competent guidance and relieve management stress.