To be able to enter, visit and/or stay in Indonesia legally, foreigners are required to go through the correct Indonesia visa application process. 
Blessed with incredible natural beauty and rich cultures, Indonesia makes a superb vacation destination in the world. But Indonesia is more than just a heavenly destination for global tourists.
As the largest economy in Southeast Asia, supported by young, dynamic workforce and affordable labour wages, Indonesia has become an appealing investment destination.
The government of Indonesia has put in the effort to make Indonesia a more friendly place, in terms of welcoming tourists and investors from around the world. However, strict regulations still apply when it comes to Indonesia visa application. 
Keep reading to understand more about visa application in Indonesia, as this article provides the shortcuts.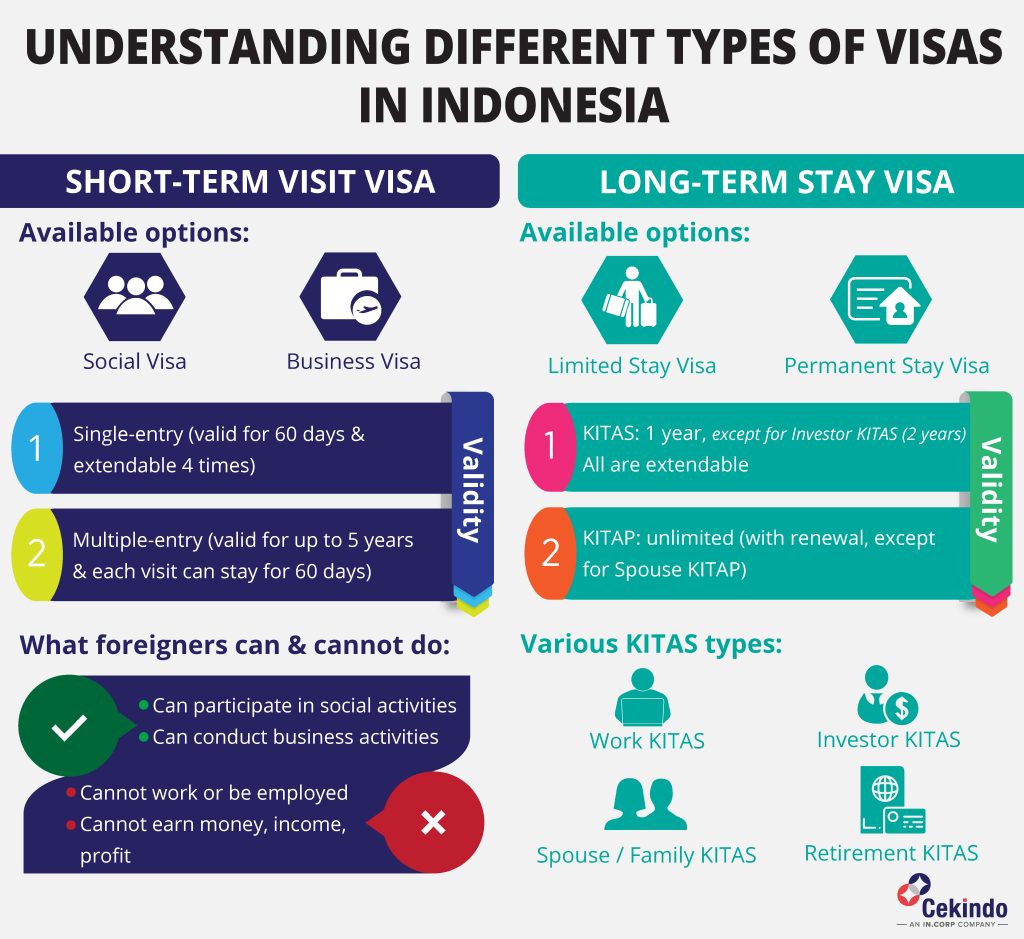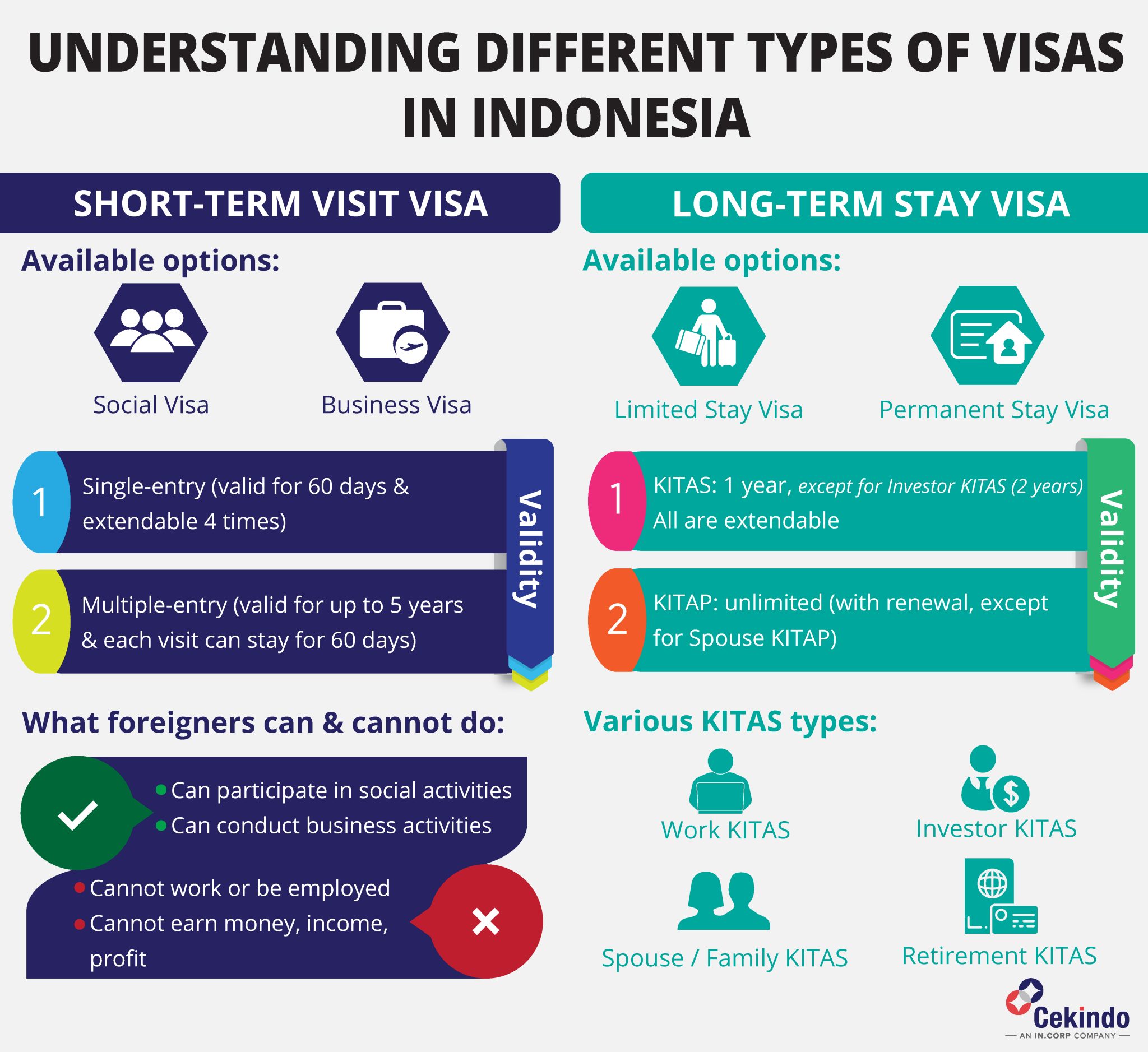 Visas for Short-term Stay in Indonesia
1. Visa on Arrival (VOA)
This visa is available for citizens from specific countries and can be applied upon arrival in Indonesia.
More information:
2. Social Visa
This visa is suitable for foreigners who wish to stay in Indonesia short-term for more than 30 days.
More information:
3. Business Visa
This visa is intended for business purposes without generating any money, income or profits.
More information:
Visas for Long-term Stay in Indonesia
1. Retirement Visa
This visa is given to retirees who fall in love with Indonesia and want to spend their retirement lives in the archipelagic country.
More information:
2. Spouse Visa and Dependent Visa
Spouse visa is granted to foreigners who are legally married to Indonesian citizens. Dependent visa is granted to those who wish to bring their families to reside with them in Indonesia.
More information:
3. Work Visa and Stay Permit (KITAS/KITAP)
Work visa and stay permit are two different things. To reside temporarily or permanently in Indonesia, you need to apply for a stay permit (temporary one is named KITAS and permanent one is named KITAP).
But, if you plan to work and earn income, you need to secure a work permit.
More information:
In addition to the above, you will also find it useful to click on the following links and read the articles on visa application in Indonesia:
Visa Application in Indonesia with Cekindo
Visa regulations in Indonesia may change from time to time. Before proceeding with your Indonesia visa application, it is important to know about the latest updates to ensure a seamless and later approved application.
As a foreigner, it can be a real challenge trying to figure out which regulations are still applicable and which updates are the latest ones. That is why a consultation with a visa specialist is highly recommended.
Having been assisting thousands of clients throughout the years, Cekindo is a top visa agent in Indonesia. Whether you only need visa consultation or assistance in visa application, our team of experienced and knowledgeable visa specialists is ready to help.
Simply fill in the form below to consult your visa need with us. We will get back to you shortly.